Google Analytics 4: The New Wave of Website Performance Tracking
By Megan Marshall, Tuesday, February 7, 2023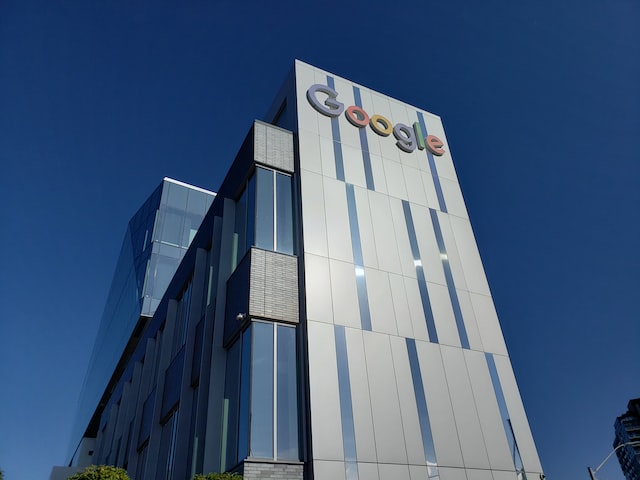 Perhaps you have heard of Google Analytics. You may have even already used it to track your website activity. This is Google's free service that provides you with an in-depth analysis of who is visiting your website. You get to see what your most popular web pages are, where your traffic is coming from, and how long users are sticking around to read your content. It's your chance to figure out what your site is doing right and what needs improvement.
But Google Analytics is changing. As of July 1st, 2023, what is currently known as Universal Analytics is going away in favor of the latest and greatest version—Google Analytics 4. This is a new property that you need to set up. It has been designed for the future of measurement so that you are able to best understand your customer journey. Let's learn a little bit about what we can expect out of Google Analytics 4.
What happens if I don't set GA4 up?
Universal Analytics is going to stop tracking data. This means that you are no longer going to have information about your traffic, engagement, conversions, or marketing attributions through that property. You may even lose access to your historical data. But just because Universal Analytics is going away does not mean all is lost.
Of course, it is recommended that you take the time to set up Google Analytics 4 now while you have the chance. It is as simple as going into your existing property and connecting it to Universal Analytics. But if July comes around and you still haven't done the setup, Google will take care of this for you. It will only have the basic features, so you would still need to set up any additional features on your own. More complex features include audiences, goals, and Google Ads links.
Why is GA4 using artificial intelligence?
Artificial intelligence (AI) has been becoming more and more prominent recently. You may have seen that people are creating entire illustrated books using AI. From a business perspective, AI and machine learning have the potential to drastically improve marketing, recruitment, and cybersecurity. Every year, we are seeing AI increasing efficiency as it becomes smarter.
Google Analytics 4 is using AI-powered insights and predictions. This helps marketers be able to have a sense of timely trends before they even happen. They can reach a higher-value audience with their future efforts. The machine learning model of Google Analytics 4 fills in data gaps. It makes accessing website traffic data and user behavior possible in an age of increased data privacy. While cookies are being phased on, machine learning offers cohorts to create a composite overview of how certain users are navigating through your website or app.
What are the benefits of GA4?
Google is constantly making updates to its features to refine the user experience. That is the same case for Google Analytics 4. Here are some advantages of this new property.
BigQuery Linking
As a Google Analytics 4 property owner, you are able to export data to BigQuery. This is a fully-managed enterprise data warehouse created by Google. It helps you analyze and manage your data with business intelligence, geospatial analysis, and machine learning features. What this integration means is that you are able to gather more valuable insights by analyzing massive datasets in mere seconds. Combine this data with your other CRM tools to really determine the behavior of your customers.
Event Tracking
Within the interface of Google Analytics 4, you get the benefit of fine-tuning, editing, and tracking events. These events include clicks, downloads, video views, and exit links. In Universal Analytics, a modified code or script was required to track events. Because it is now codeless, marketers can more easily measure on-site and in-app actions that matter to them. They can even do it in real-time, as opposed to the data not being available until the next day.
Customer-Centric Data
Universal Analytics had a major emphasis on measurements that could be fragmented. An example of this is sessions—the groups of user interactions during a given time frame. With Google Analytics 4, it is all about the users themselves. You get user lifetime reports that establish behavior starting from the very first visit onward. The Life Cycle Report gives marketers the complete picture of the customer journey, from what channels are driving them in to the specific actions they take.
Consent Mode
Google has created Consent Mode to help manage what tracking occurs when a user does or does not grant consent. Tags adjust their behavior depending on the consent provided. With a denial of consent, tags send pings to Google instead of storing cookies. The gaps are then filled with behavioral and conversion modeling. There are five types of consent that can be managed in Google Analytics 4. These include:
ad_storage: related to advertising (such as cookies)
analytics_storage: related to analytics (such as visit duration)
functionality_storage: supports website or app functionality (such as language settings)
personalization_storage: related to personalization (such as video recommendations)
security_storage: related to security (such as fraud prevention)
WEBii is a web development agency based in Austin, Texas. For nearly 27 years, we have produced high-quality websites across a wide variety of industries. Whether you are a business or a non-profit organization, we can get your site in shape. And a big part of our mission is making sure that every site is SEO-friendly. So, if you want to partner with a team that is well-equipped to tackle Google Analytics 4 on your behalf, contact us today! We would love to discuss your needs.
Comments are closed.