Key Elements of a Standout Product Page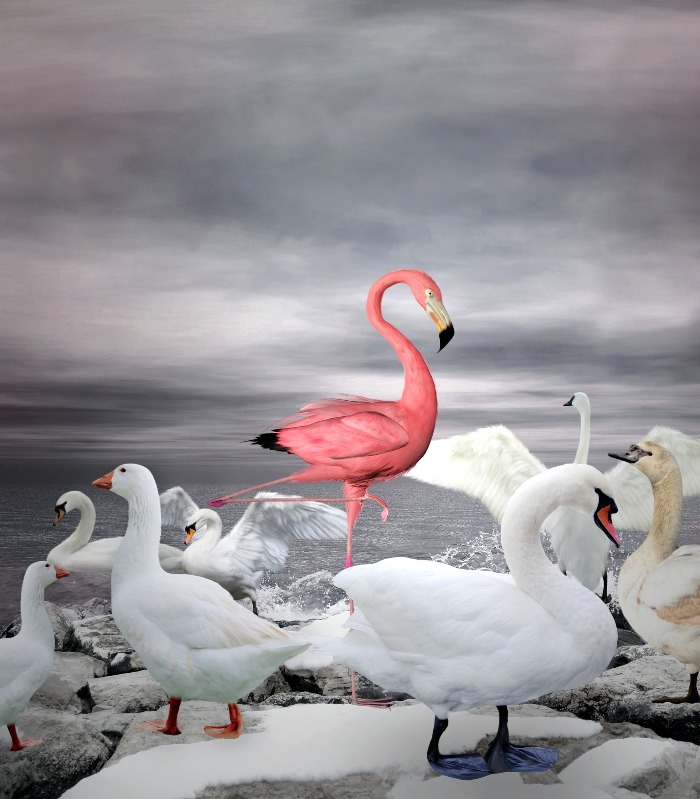 Regardless of what you're selling, a well-designed product page can be the difference between closing a sale and losing a potential customer to your competitor. When it comes to online shopping, product pages are usually where purchase decisions are finalized, so it's critical that your page grabs consumers' attention and includes all of the information they might need about your product.
With 55 percent of people spending less than 15 seconds on any given site, you need to make sure that you pack a lot of punch into your product pages to convince your visitors to buy.
By "punch" we mean:
High-quality product images
Enticing descriptions
A prominent "Add to Cart" button
Knowing that these elements are necessary is one thing, but actually utilizing them in an effective manner can be quite the challenge for E-commerce newbies. So, let's explore these three basic components and some helpful hints that can help you add some serious pizzazz to your product pages.
The Basics
Because most people read from left to right, you should always lay out your most valuable content accordingly. For instance, if you're selling a fashionable handbag, you will probably want to lead with product images on the left side of the page. That said, if the functionality of your product is a bigger selling point for your target audience, you can lead with the product specs/description on the left instead. While the placement of the three main product page elements may vary, each piece is vital to a successful sale. This is why your product pages should always employ the following basic components in some way, shape, or form.
---

"…93% of consumers say that visual elements are the most important factor when making a purchasing decision."

---
Visuals that Sell the Story
When customers cannot physically interact with your products, they rely on pictures to help them buy. In fact, 93 percent of consumers say that visual elements are the most important factor when making a purchasing decision. Therefore, you should always ensure that the imagery on your page clearly depicts the size, scent, texture, or any other aspect of your product that might matter to your potential customers.
The More Images, The Better
In a consumer research report by Salsify, it was found that 73 percent of consumers prefer to see three or more images when considering a purchase. Luckily, even for those who aren't professional photographers, taking pictures of your products is made easier by the high-quality cameras found with today's smartphones.
Work Those Angles
Because customers cannot actually put their hands on the item you're selling, you should always use product images taken from multiple vantage points. If you're buying a new shirt, you'd want to know what it looks like from the side, the front, the back, and even extremely up close, right? The same goes for your buyers, so be sure give them a way to fully visualize your for-sale item through your product images.
Give Customers Context
Lifestyle images are extremely important for helping consumers imagine how your product will fit into their everyday lives. To do this, you should use props, locations, and people that will give your audience more context about whatever you're selling. For example, if you specialize in rugged hiking boots, consider visiting a nearby trail to take some photos of your footwear in action.
Compelling Product Descriptions
Having a well-written product description is key in creating an effective product page. Your description should clearly state what you're selling while maintaining a consistent brand image and highlighting relevant features to shoppers. In other words, you need to tell your audience why they need your product.
Conciseness Over Details
Most people tend to scan a webpage as opposed to fully reading it, so the very first description that they see on your product page should be short, sweet, and straight to the point. Using too many cliches or coming off as too salesy can turn potential customers off, so stick with only adding information that will help shoppers make their decision. It's important to note that this doesn't mean you can't elaborate more on the item's features a little further down the page.
Offer Helpful Product FAQS
While you likely won't be able to anticipate every single question that buyers might have, including a short FAQ section on your product page can help consumers shop your E-commerce store with more confidence. For example, with wearable goods, including some FAQs regarding the fit and type of fabric is a nice touch.
A Clear CTA
Even the most fabulous of product pages are useless without a prominent call to action (CTA) button. A good product page CTA button should do the following:
Make it easy for buyers to add an item to their cart with one click.
Stand out from your other content on the page.
Be prominently positioned on the page.
Use simple, action-oriented language (e.g., "add to cart" or "buy now").
While all of the above components are key in developing a good product page, there are a lot more moving parts to consider. If you've found yourself lost in a sea of unmade web design decisions and confusing CMS programs, there is hope!
No matter what kinds of products you sell, WEBii's web development and design team is fully equipped with the necessary tools and expertise required to build beautiful, effective product pages for your E-commerce site. Drop us a line to learn more about our services today.





Comments are closed.