6 Different Types of Websites & Web Pages to Consider for Your Audience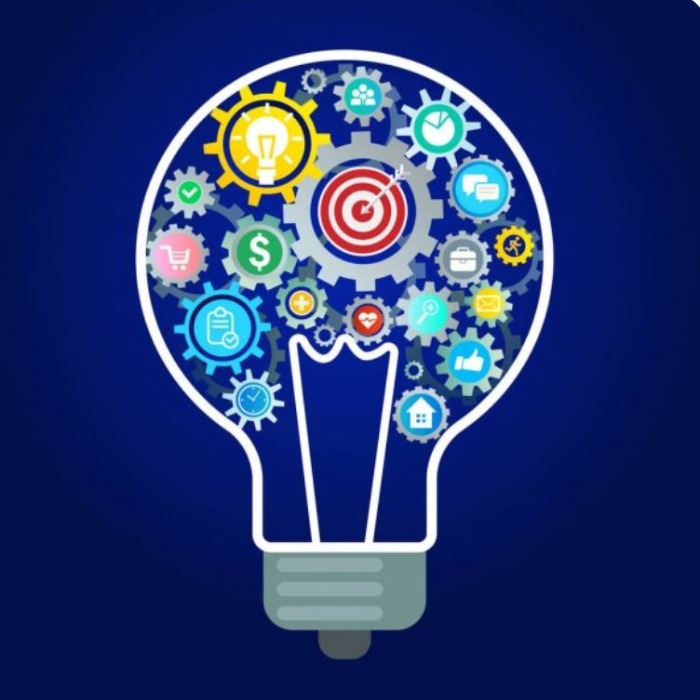 As a small business owner, you need to familiarize yourself with the various types of websites and web pages out there so that you can choose which kind of design suits your brand best. Studying your competitors' sites and conducting testing can help you to create the perfect format to communicate your business's message and offerings while directly catering to your target audience. Read on as we explore the six main types of sites and web pages that you can design to meet your own and your customers' needs.
Different Website Varieties
You cannot create a functional, well-designed website without first knowing what type of site you need. Listed below are three major website varieties and what they're used for.
1. Portfolio Websites
A portfolio site is an avenue for creative professionals to showcase their best work. When building your portfolio, it isn't necessary to include every single project you've ever worked on. Instead, select a few of your best pieces and highlight them within separate categories. Because portfolios are more creative by nature, they give web designers the perfect opportunity to have some fun with interesting layouts and unique features.
2. E-commerce Sites
An e-commerce site is an online shopping destination where your visitors can purchase your business's products and/or services. A strong e-commerce website should employ a design that allows for easy browsing, includes convenient product category filters, highlights special deals, and enables customers to securely make a purchase. The key for designing an effective e-commerce site is to start with a strong foundation of functional features (such as accepting online payments). After you've done that, you can dress it up with a custom design theme for a cohesive look.
3. Blogs
A blog site is one that contains regularly updated articles, images, and video clips. While blogging originally began as a more casual form of editorial writing, major brands have started to create their own blog sites to improve their credibility and to add to their material for email campaigns and social media posts. However, this type of content marketing can become cumbersome for smaller businesses if you're not careful; you must have a strong strategy in place to keep your content fresh so that you're not stuck with a hopelessly outdated blog that has the potential to hurt your SEO efforts.
Types of Web Pages
Now that you're familiar with the types of sites you can create, let's take a look at the web pages that every website should employ.
4. Homepages
Think of your homepage as the face of your brand. It's the first thing people see when they reach your website, so you want to make a good impression – which means that your homepage is where design matters most.
"…You want to make a good impression – which means that your homepage is where design matters most."
When designing this web page, it's important to remember the main purpose it serves: to grab visitors' attention and to provide navigation for other site pages. Highlighting points of interest (i.e., what your business offers along with the unique value of your offerings) and establishing your site's hierarchy and navigation structure are good ways to show users what your business is all about and how to learn more. In terms of design, you should use your company's color palette, relevant images, and your logo throughout the home page to create a solid brand image for consumers. Essentially, the goal here is to convey your enterprise's story through words and images while sticking to a design that is both navigable and industry appropriate.
5. Landing Pages
According to Disruptive Advertising, a landing page is "a page that is specifically designed to receive and convert traffic from an online marketing campaign."
The idea behind this type of web page is that, ideally, your visitors will take a specific action (defined by you). Therefore, the content on a landing page should direct users towards the call-to-action (CTA) that you want them to take. With that said, the rest of this type of web page should remain fairly simple. This can be done by limiting the amount of "extra" elements that are unrelated to your call-to-action and increasing the amount of white space surrounding your CTA.
6. Contact Pages
A contact page is where your visitors can connect with your business. Moreover, it gives consumers a sense of legitimacy and credibility regarding your company, which reflects well on your organization. A good contact page is one that transparently provides reliable information to its visitors, so be sure to make your business's contact information (physical address, phone number, email, etc.) easy to find.
Need assistance in figuring out which type of site suits your small business or developing/designing functional and beautiful web pages? WEBii can help. Contact us today to learn more about our web design and development services.





This site uses Akismet to reduce spam. Learn how your comment data is processed.