Copywriting Guidelines During Covid-19
By Maisie Cantrell, Wednesday, May 27, 2020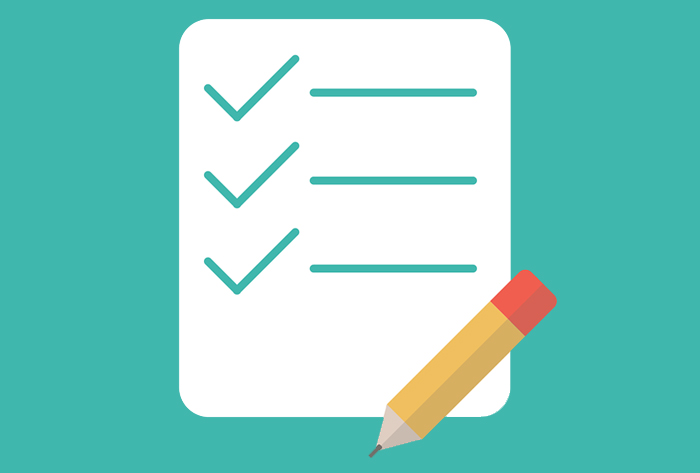 The Coronavirus pandemic has affected all aspects of our lives, including marketing. Even if you are not in the health industry, you are likely incorporating the outbreak into your content and messages. From a business standpoint, when things get tough in the world around us, your brand must be able to stay relevant and appropriate. COVID-19 has not only shifted business trends, but also consumer priorities and the entire marketing landscape. Read on as we discuss content marketing in terms of how to stay sensitive, what resources to use for accuracy, and how to modify your offerings during these trying times.
Being Sensitive in Your Copywriting
Because COVID-19 has impacted individuals around the world on a very personal level, the risk of unintentionally coming off as insensitive or even exploitative is higher than ever right now. Social media communication is at an all-time high as well, creating the perfect recipe for a fantastic (or disastrous) opportunity to gain recognition through word of mouth. Below are some guidelines to follow about being sensitive during the pandemic.
Being too serious is not a bad thing.
While it is usually totally okay (and effective) for brands to keep a conversational tone, today's situation calls for a less humorous and witty form of copywriting. Being overly casual during such a serious time can be off-putting and even offensive to some. While your content may not be as vibrant or aligned with your normal brand personality, it is better to be more serious than you want to be to ensure you are not sorry later. Using a positive, inspirational, and helpful tone can replace your brand's usual casual content.
There is a right way to make light of the situation.
Being serious does not mean you have to be somber. You can still emphasize the bright side of things – you just have to know the different between positivity and humor. Positivity will uplift consumers, while humor may come across as dismissive of the situation.
Check for insensitive words in your content.
While you may be aware that using overt puns is a no-no right now, there are several harmless phrases and words that were around before the pandemic that could be misconstrued as offensive now. Words like "viral", "infectious", "gather", and "event" are all examples of language you should avoid during the outbreak.
Ensuring Accuracy
Now more than ever, taking the extra steps to stay accurate will help your organization to maintain the trust you have worked so hard to build with your customers. It will also help you to keep up with changing search trends and even filter out unreliable Coronavirus resources of your own. Below is a list of some credible resources that you can pull information from to employ the most effective copywriting possible.
Inaccurate information about the virus is everywhere, so make sure you get your facts straight when copywriting. If you put inaccurate content out there, your message will be muddled by your audience's poor perceptions about your company. The last thing you want is for your customers to think you are careless and take their business elsewhere.
Another important factor to consider when you are creating content is that you want to inspire hope and forward-thinking, but you should not overpromise. Even expert predictions have questionable accuracy these days, so keep your word by ensuring your firm will stay committed to handling the situation and serving its customers the best way it can. Guaranteeing anything else and not being able to deliver can end up reflecting badly on your company and backfiring completely.
Modifying Your Offerings
Google has banned advertising on travel-related services for the time being, but there are still many businesses that should advertise their relevant services during COVID-19. Of course, that means you will need to modify your copywriting so that calls to action are appropriate. It is also important to note that things are changing quickly, so creating versatile content is key unless constantly updating your copy is something you already had on the agenda. Below are some tips for crafting effective calls to action while still respecting the situation at hand.
Dial back the urgency.
"Call Now" or "Book Now" buttons are fine, but excitement or scarcity-driven copywriting like "Don't Miss Out!" or "Grab Your Spot Before It's Too Late!" is not going to resonate with anyone – consumers or other businesses – right now. Nothing is as urgent as the virus itself, and creating a sense of urgency through copy is likely to come off as ignorant.
Adjust for relevance.
Making sure your copy makes sense with current safety measures, lifestyle changes, and more reflects well on brands. For example, rewording calls to action that are no longer applicable (such as: "join now" for closed facilities) to something that makes more sense for right now (such as: "learn more") could help your business to appear more aware of the current situation.
Check your scheduled content.
It is also vital that you remember to check your automated emails or scheduled posts for appropriateness and relevance. This includes birthday or anniversary offers, gathering-related content, etc.
When it comes to copywriting while marketing during the pandemic, your copywriting standards should remain constant despite the changes you will need to make regarding your messages and offers. At the end of the day, you are still supplying information, adding value, and conveying to your audience that you are in tune with their needs.





Comments are closed.