Does Your Small Business Need a Mobile App?
By Ruth Hawk, Thursday, February 13, 2020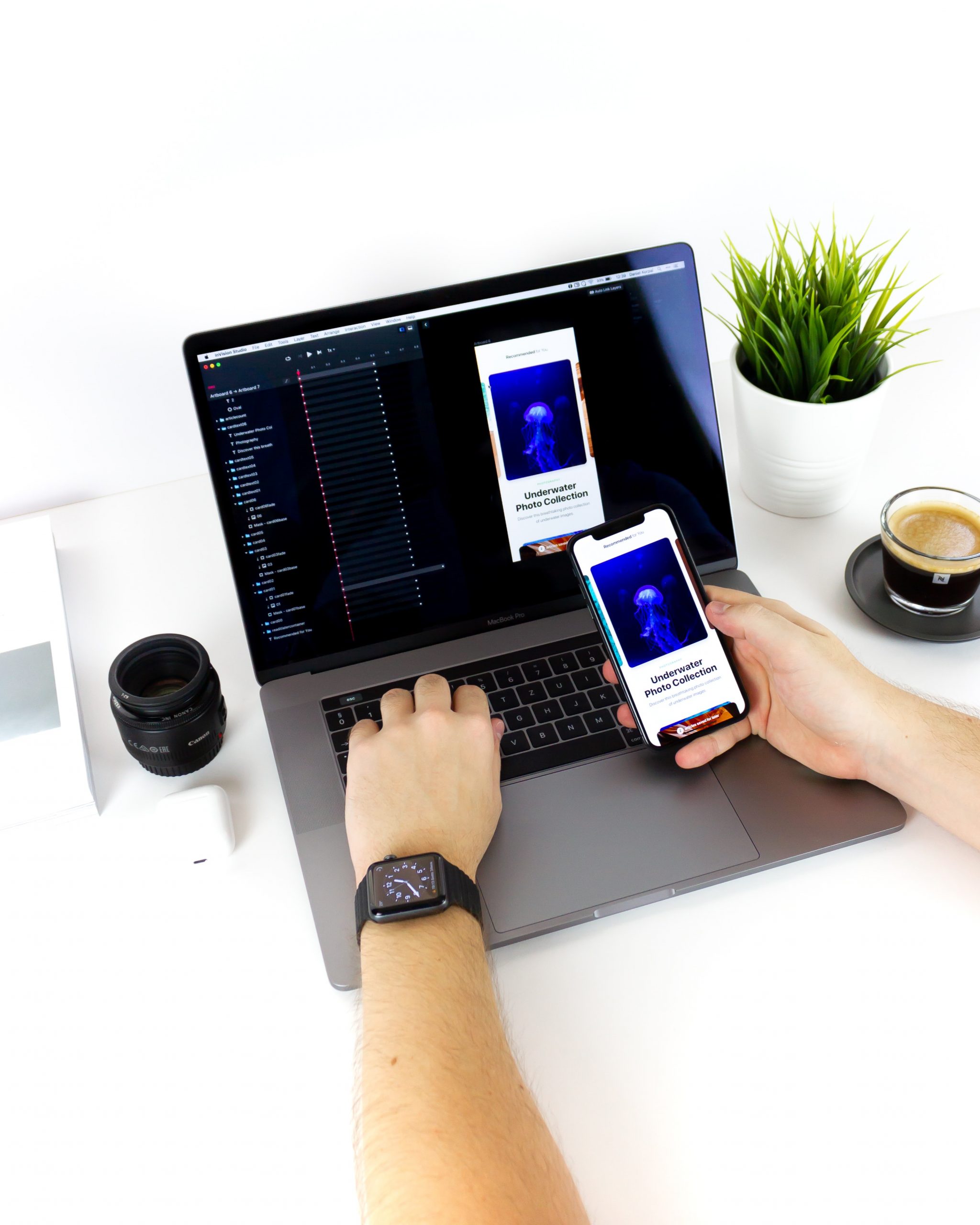 As a small business, connecting with your consumers is central to your success. Meeting them where they spend their time means getting your business online and on their mobile devices.
That need may make mobile apps seem like a natural choice. With a mobile app, you get your business onto the customer's mobile device all the time, where they can easily interact with you, receive discounts and promotions, and shop.
Mobile apps are not for every business, though. Rather than immediately pursuing what can be a significant investment of time and money, you should evaluate whether a mobile app would contribute to your marketing goals and your customers' experience. Here is a closer look at how to determine whether a small business mobile app is right for you.
A small business mobile app should complement, not replace, a mobile-responsive web design.
A mobile app makes it simple for consumers to interact with your brand. However, it should never be a replacement for a website that is mobile responsive. A mobile-responsive web design has many advantages that a mobile app simply cannot replace.
For example, a mobile-responsive design makes it simple for consumers to navigate your site on any device. It makes your website look more appealing to search engines, which can improve your search engine optimization efforts. It ensures a positive experience, and happier visitors, no matter how they choose to access your site. Even visitors who choose not to download an app can enjoy an intuitive and positive experience with your brand if your website is responsive.
For that reason, your investments of time and money are better spent first on creating a compelling, mobile-responsive site. Once you have that site in place, then you can evaluate whether a mobile app would be a useful addition for your consumers.
Your competitors can give you insights into how a mobile app would perform for you.
Your competitors exist in the same field as do you and target many of the same people. Their approach to mobile apps can help you decide if the same approach would work for you.
For example, first you need to see if they have mobile apps at all. If none of them have an app, you may not need one either. If all of them possess one, you may need to develop your own app in order to compete.
You should also evaluate how their apps (if they exist) perform. Ask yourself questions such as these:
How many users do they have?
What do users have to say about the app in their reviews?
How does the app improve your experience with your competitor's site?
Your competitors should not define how you approach mobile apps. It may be that you can develop a useful app that gives you an advantage over competitors who do not have one. You may be able to identify mistakes in a competitor's app that you can avoid with your own app. However, gaining a general understanding of your competitors' approach can make your decision a little clearer.
Define how a mobile app would improve your customers' experience.
Mobile apps need to tangibly improve the customer experience in some way. That means that they need to alleviate specific pain points that your customers currently experience when interacting with your business.
Often, crafting a mobile-responsive web design is enough to resolve certain pain points. For example, load times, navigation issues, and searchability all improve with a responsive design. It is only after you implement this design that the remaining pain points might require a mobile app to resolve.
Certain issues that a mobile app can help ameliorate include the following:
Entering payment information
Contacting the business online
Accessing discounts and promotions
Initiating returns
Eliminating customer loyalty cards or other cards and paperwork
Creating user-generated content
Leaving feedback
If you can pinpoint a specific benefit a mobile app would give customers, then it may be the right choice for your business. If you can resolve pain points and improve customer experience through your website, then you may not need a mobile app at all.
Be realistic about the performance of mobile apps.
Before you decide to build a mobile app for your small business, you need to take the time to gain a realistic picture of the performance of these apps. Sometimes, businesses believe that a mobile app will launch their brand into popularity with consumers. They may underestimate the cost of launching such an app. They may overestimate the amount of customer loyalty it will build. Here are some facts about mobile apps to consider:
Mobile app adoption by small businesses stagnated between 2017 and 2018. In part, this was because businesses underestimated the time and money required to develop and launch these apps.
Almost one-quarter of apps are abandoned after one use.
About 80 percent of consumers stop using an app after 3 months.
Mobile apps are not reliable ways to gain new customers.
These statistics do not mean that mobile apps have no place in the small business world. What they do mean is that small businesses need to know exactly what their goals are in building a mobile app.
Before you build an app, evaluate whether it will benefit your business and your customers. Create a mobile-responsive web design first. Look to your competitors for insights regarding how a mobile app may or may not benefit your business. Identify specific pain points and goals for your app to meet. Be realistic about the performance of mobile apps.
If this evaluation leaves you feeling unsure whether or not your small business needs a mobile app, reach out to web development professionals who can assess which web-based solutions will optimize your business.
Comments are closed.