The Biggest Challenges Merchants Will Face with New E-Commerce






When a store merchant decides to start selling online, they often don't realize the challenges they will encounter. Online commerce is quite different than brick and mortar selling. For someone completely new to e-commerce, it is scary foreign territory. (This is why consulting with an e-commerce expert is essential to getting started.) Here a some of those challenges and how to strike up conversations about them.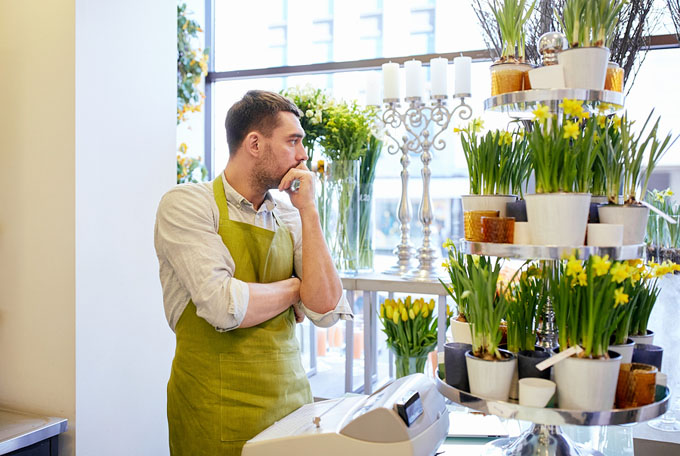 The fulfillment process might be totally different than what you are doing in the store.
If you own an established store front with shelves of products and a cash register with a local point-of-sale system, you are probably accustomed to customers walking in, picking out their product and bringing it up to the register station, and finalizing payment in person. Sale complete. Or, if the product is a special order, maybe your shipping department receives a paper slip and logs the request and arranges the shipment with your local shipping rep.
The experience is quite different with an online store. The customer is unseen, shopping out there from their own comfortable location, and you have no warning they are about to click that "add to cart" button. In fact, they could be doing it at midnight when your store is closed. The payment is done online – through a payment gateway completely separate from your physical register. An email about the new order comes into the website manager, and they need to know what to do next.
Before diving head first into launching an e-commerce site, it's essential for business owners to sit down with managers and determine the most efficient fulfillment process for online orders. It might be integrated with your current warehouse or it might not. Creating a flow chart of the ideal process from sale to customer delivery is a good starting point – if you share that flow chart with your web developer, they can suggest modifications to the flow based on software limitations.
Tracking inventory will be twice as complicated.
One thing I have learned is that businesses track their inventory differently from place to place. Some of them do not track inventory very formally at all. If you are planning to sell online, I recommend reviewing your inventory tracking process now.
While most small businesses will not experience a sudden surge of online orders overnight, they are likely to come in unannounced. If you receive some great orders from the website, it sure would be a let-down to learn you have no inventory available. Lack of available inventory is handled in several ways – some merchants allow people to back order and inform the customer things will take a little longer, while other merchants scramble to expedite new products to fulfill all the demand. There is a risk that customers will become frustrated and want to abandon their orders if they cannot be fulfilled quickly. You need to think about your policies for these situations.
Many companies have a POS system or other software tool that the stock department uses to count how many items customers bought in the store and when it is low enough to reorder. But it is also true that many POS systems are not easily compatible with custom e-commerce websites, or they don't offer good ways to detect when online orders are deducting inventory.
Some merchants decide to set aside inventory specifically for online orders. This allows them to allocate and track those separately from the on-site stock. Sophisticated shopping carts like WooCommerce and Magento include an inventory field to indicate how many items are available, which allows the stock managers to track inventory for online orders with the shopping cart software.
In some cases, it is also possible for a web development company and point of sale company to work together to link the systems. But this is usually not an easy feat and requires many steps.
Your staff isn't trained to manage online orders.
No surprise, your current staff has never accepted an online order before. In fact, many of them may not be too computer savvy and fear the idea of online order inquiries. Take a breath, because this isn't such a difficult issue to address. Since online commerce automates so many parts of a process, it is often more efficient than people realize. I have worked with merchants who were trying to fulfill one simple order request with 10 different steps that required 3 different people to perform, and they were doing that every day countless times. After reviewing the concept of online ordering, planning a process to receive and fulfill those orders, and understanding how to answer simple "status" questions from the customers, the operations ran very smoothly and actually much faster.
Communication is key here – business owners need to be on the same page with managers, and employees and shippers need to understand the expectations. A great idea is to create a customer service manual around the discussion, documenting the expected steps, the common issues that might happen when a new order arrives, where and how to check on orders, and how to answer common customer questions.
You have to evolve from your old ways.
If your business has some history and you have a reputable brand, it's hard to break from your routines. I get it – you have pride in your brand and your products, and it never seems like you have time for anything new. Unfortunately, evolution isn't always easy. If you truly want to grow your sales, you need to be selling online. Eventually, you will find that it improves efficiency in your business, and the cost per customer acquisition is probably much lower. The experience of transitioning into e-commerce could be a slow one, so have patience. If you are really excited about it, you might get it down perfectly in a month, but many merchants go through trial and error for much longer before they figure out a great rhythm.
Questions about e-commerce? Learn more about our expertise in e-commerce, or give us a call.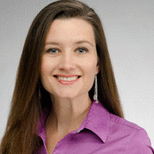 One response to "The Biggest Challenges Merchants Will Face with New E-Commerce"