Customer Spotlight: Special Shit Seasonings and E-Commerce Success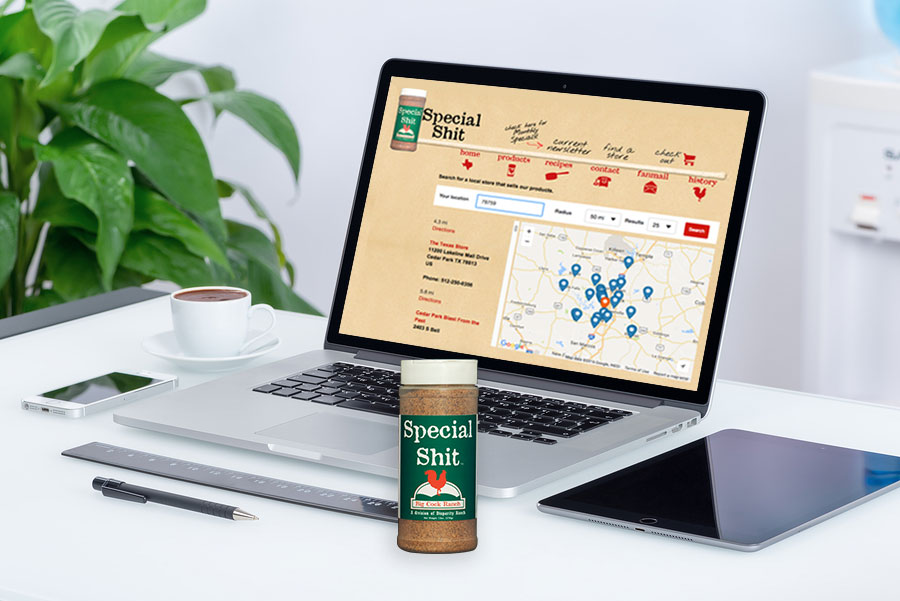 As I visited the BCR office in Austin, Texas, I was greeted by the friendly team behind Special Shit seasonings. The company sells its products through an e-commerce powered website and at many stores across the country.
This family-owned business began when founder Dan Martin created a unique steak rub that was adored by his stockbroker Randy. Randy referred to his blend of seasonings as "you know… your Special Shit." This began a very fruitful journey for the company, as the line of seasonings and other products are now enjoyed by "folks" in 17 countries across the world.
While the original "Special Shit" is still the fan favorite, the company's best holiday season sellers are a 5-pack gift set called Sh*t Load as well as The Whole Sh*t and Kaboodle.
How the Web Works for the Business
Michelle Martin shared some insights with me about how the Web really works for their business. The website brings in about 90% of the company's business and dealer connections, along with Facebook.
Since WEBii redeveloped the website with upgraded e-commerce, processing orders has become significantly more efficient. Previously, fulfilling an online order required multiple steps online and offline; during busy holiday times, it would have been impossible to process orders quickly.
Our development efforts included integrations with UPS shipping rates, a shipping fulfillment vendor, a credit card processor and QuickBooks. With the modern shopping cart design in place, the staff can now process online orders quickly. They also have less need to clean up order mistakes like declined credit card transactions. Michelle expects the holiday season to run very smoothly this year.
Favorite Website Features
By integrating a new Store Locator system with the website, the office staff can now easily add new locations to the website instantly when they onboard a new dealer. Customers can search for a nearby location (complete with a map) in just one click.
Another big favorite is the ability to easily create customized coupons for promotional offers. Administrators can create unique coupon codes, assign values for the discount, and even schedule when the promotion is active and expires. Customers can easily use the coupon code during checkout to automatically receive their special pricing. This feature empowers Special Shit admins to create new promotions at any time.
What advice would you give to other business owners planning to integrate online shopping?
Michelle stressed, "Be patient".
Building a new e-commerce website is a challenging process, especially when there are issues with integrating to other services like shipping and bookkeeping. Also, it can require your business to make changes in your processes. In the end, she shared that it "saves a ton of time" and is worth the effort.
Do you have more questions about e-commerce? Ask us for a free consultation.





One response to "Customer Spotlight: Special Shit Seasonings and E-Commerce Success"