Search Engine Optimization in Austin: Why Choose an Austin-Based Company?
Friday, February 19, 2016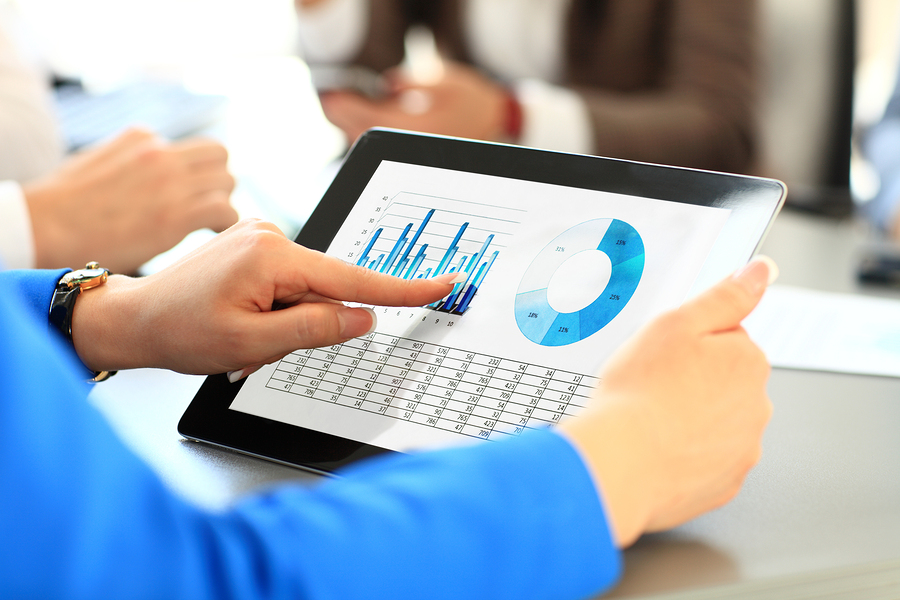 Austin area businesses such as yours have the opportunity to serve a bustling and energetic city. Establishing your business as a reliable local choice allows you to enjoy the support of this vibrant community. That is why it is important to choose the right SEO company for your search engine optimization in Austin. In addition to choosing a company that can help you expand your reach beyond the city, consider selecting one that is based in Austin. By doing so, you will enjoy a number of advantages that can maximize your Austin-focused SEO efforts.
Effective Local SEO
For small companies, local SEO is key to bringing in business and to building their reputation as an excellent choice for area residents. As a result, they need to rank well for search terms that relate to their specific services and location. For instance, a car repair shop in Austin will need to perform well in searches for keywords such as "car repair Austin" and "Austin mechanics."
This is why Austin SEO experts are smart choices for many area businesses: They specialize in Austin-specific SEO. Their local knowledge gives them an advantage in understanding the target audience, focusing on the right keywords and strategies, and building a more effective local SEO campaign. Because of their expertise, they can help your Austin search engine optimization efforts to create a stronger (and more profitable) local reputation.
Accessible Customer Service
Responsive customer service is one of the qualities you should look for in any SEO company you hire. When you have a question about your search engine optimization efforts in Austin, you need to know that someone knowledgeable will be available to answer it. This type of accessibility is especially important if you are facing an urgent situation that requires immediate attention (such as a drastic ranking drop or Google penalty).
In these cases, an Austin SEO company can be a smart choice for Austin-area businesses. Because they are located nearby, they provide more immediate and personal access than do non-local companies. Meetings can occur face to face; crises can be handled promptly, and you are more likely to enjoy a high quality of customer service. Plus, because they are locally based, they are more likely to care about the businesses (such as yours) that benefit the local community. This concern results in more accessible customer service and a greater desire to solve your problems.
Audience Insights
Part of what defines quality search engine optimization is relevance to the target audience. They need to feel a connection through your SEO efforts, a sense that you understand where they are coming from. If your target audience includes Austin-area residents, then your SEO efforts need to relate to their particular preferences, needs, and ideas. By doing so, you build a connection with potential customers that can lead to more website visitors and more business.
The best people to oversee this type of focused search engine optimization for Austin are Austin SEO experts, because of their understanding of your target audience. Part of successful SEO is knowing what your audience wants and how they will search for it online. Once you have that information, you can more effectively tailor your SEO efforts to get your business in front of them and to convince them that your business is the right choice to meet their needs. Austin SEO experts will provide you with these insights in order to help you more effectively engage in successful SEO efforts.
Local Knowledge
At times, local knowledge can also be useful to SEO. Because they are located in the city, employ many local residents, and have Austin-specific SEO experience, Austin-based SEO companies tend to possess this type of knowledge, and be able to use it for search engine optimization in Austin. From helping you to select the right keywords, to sprucing up your content, to creating the perfect web design, these companies can provide your SEO efforts with a local (and, therefore, more appealing) feel for your target audience.
Competitor Insights
Finally, the local knowledge that Austin SEO services possess includes an understanding of the Austin-based competition you face. Because these services are part of the many thriving businesses in the area, they are more likely to know who the main businesses in your industry are. In addition, they are likely to be familiar with your competitors' search engine optimization efforts in the Austin area.
While a non-local company can find this information out with time and research, the Austin-based business typically enjoys a more thorough knowledge of your competitors. Because of this expertise, Austin SEO companies are well equipped to tailor your efforts search engine optimization in Austin to succeed against your competitors. As a result, their help may enable you to more successfully get your name in front of your target audience.
Of course, a local address is not the only quality you should seek in an SEO company. A combination of local expertise and national skill can help you to perform well both locally and in a broader arena. By using a locally based and nationally-skilled company like WEBii, you can enjoy effective local SEO, accessible customer service, insight into your target audience, local knowledge, and a more thorough grasp of your competitors' SEO efforts. The result can be a truly supportive, experienced, and beneficial partner for your Austin-based SEO (and beyond).





Comments are closed.