The Importance of Testimonials and Reviews on Your Website






Testimonials should be an integral part of your website.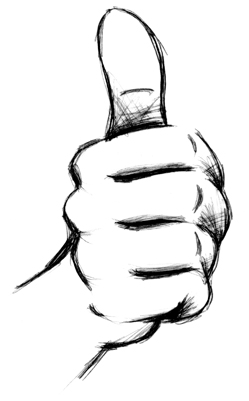 If you are planning a new web design layout, plan to have a prime space for testimonials, ratings and reviews.
According to an eMarketing report in 2010, "Consumer reviews are significantly more trusted — nearly 12 times more — than descriptions that come from manufacturers…".
Can you imagine the power of boosting your marketing message with actual customer testimony?  If your message is already powerful, what would happen when you amplify that by 12?
Customer testimonials can be displayed in a variety of ways.  
Here are some effective methods we have used.
Post a teaser length of part of a quote from a customer.  Pick the best sentences from the quote that represent positive praise but also highlight a clear message or unique story about that customer's experience.  End it with the customer's name or company name.  It is common to abbreviate the last name (initial) if customers prefer to be anonymous. If they approve of being a reference on your site, try to include full names and company names for more effectiveness.

For an extra powerful quote, include a photo of the person who gave the testimony.
If your site has a corporate appeal with recognized brands as clients, include the company logos (with approval of course) alongside a quote from an executive.
Create a testimonials web page with a list of several quotes.
Add links to actual PDF images of testimonial letters you have received.  This allows you to "back up" your teaser quotes with "proof" that they are real.  Not everyone will read them, but think about the skeptics who will see the link "Click here for the full testimonial letter from Jane" – that will reduce their hesitance to second guess your testimonials and may really impress them.  Your visitors will recognize that your customers took the time to write that personal letter.
Press Testimonials
Reviews of your products and services by editors and trusted publishers is another form of testimonial. If a tech company's product received a positive review from Cnet, that could certainly increase their level of merit online.
In this case images can also be a great accompaniment to quotes.  Post a picture of the cover of the publication or the logo along and possibly a photo of the author with their quote.
Ratings
Rating and review sites are a growing popular means of communicating.  If your business has positive reviews on Yelp, Merchant Circle, Google and other resources, you should flaunt it.  These sites provide basic badges or buttons you can include on your website to show of your rating.  But I also find it effective to include a teaser of one of the best reviews directly on your website, maybe below the embedded rating badge.  Including these third party review websites offers your visitors an "outsiders perspective".  They know the content on those sites is not really controlled by you, and therefore it might have a little more merit than something you typed into your own web page.
What if I don't have any testimonials yet?
Don't worry.  Everyone is new to business at some point.  It takes time to build up a new client base and gather good reviews.  Just remember that as you start building your brand and working with customers, keep their feedback top of mind and make sure they know their referrals and comments matter.  Don't let a testimonial reference slip by.
In the meantime, you can consider other types of quotes:
A quote from the founder or an executive that is inspirational or reflects the company's mission.

Statistic quotes from reliable resources about the effectiveness of your industry or product type.
A quote from a recognized leader, philosopher, or speaker that relates to your product type or industry.
A quote from one of your partners that reflects on why they choose to work with you.