E-Commerce During COVID-19: Experts Weigh In On The Shift To Online Shopping
By Ruth Hawk, Saturday, May 9, 2020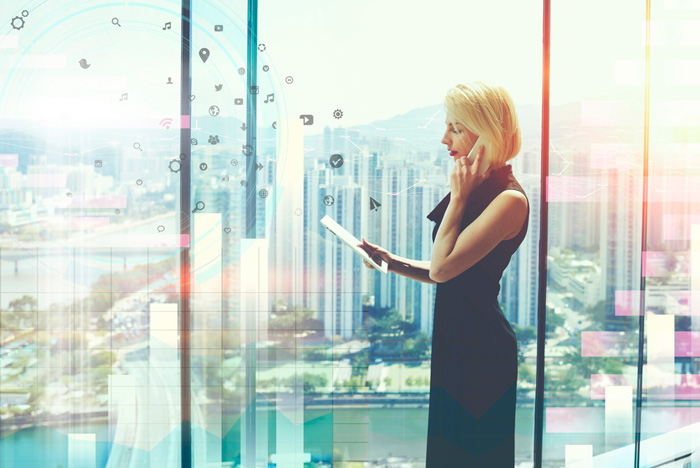 Online shopping was growing before the global pandemic took hold. Recently, however, it has experienced an explosion of popularity as consumers try to stay healthy, observe stay-at-home and quarantine orders, and ensure that they have an abundant supply of necessary staples.
Consider the following statistics:
Online shopping increased 30 percent in the period between March and mid-April compared to the same time period last year, according to Rakuten Intelligence.
That same organization reported that, in the last month, online purchases of books increased 777 percent, and online purchases of toys and games increased by 182 percent.
Similarly, online grocery purchases have increased 100 percent year over year.
According to Acosta, 51 percent of consumers placed an online grocery order in the month before April 7. One-third of those orders were first-time online orders.
As the shift to online shopping continues, with no definitive end in sight, it is becoming clearer just how important it is that businesses of all sizes start using e-commerce websites to reach consumers. Here is a look at some of the advantages of building an e-commerce site, both now and after the pandemic passes.
Online shopping provides a link to consumers.
Stay-at-home orders and recommendations across Texas and the rest of the United States have shuttered many businesses deemed non-essential. Even businesses that are considered essential, like grocery stores and pharmacies, are dealing with consumers who are reluctant to enter a brick-and-mortar store.
Consumers do not want to go shopping in person without good reason. That means that businesses that want to continue to stay connected to consumers and continue to make sales during the pandemic, have to turn to e-commerce.
Consumers are shopping online because it is safer and more convenient than shopping in-store. Online shopping gives businesses a way to earn sales even if they have to close their brick-and-mortar stores. At a time when every dollar counts, especially for small businesses, maintaining that profitable link with consumers is essential.
Consumers want e-commerce websites.
Businesses that choose to build online stores will find that their target audiences want to engage with them online. With online shopping for certain products exploding, it is clear that consumers want to buy from the relative safety of their homes.
Consider, for example, the drop in in-person shopping that has occurred over the last couple of months. Consumers are entering brick and mortar stores less frequently, even when they are allowed to because they want to reduce their risk of virus exposure.
That leaves e-commerce to fill the gap. Consumers who do not want to enter brick and mortar stores want to make their purchases online. Businesses that can offer e-commerce shopping make themselves available where consumers are shopping.
Even if your business has never engaged in e-commerce before, now is the time to get started. Offering consumers a safe way to buy your products and services may, in fact, be the only way to keep your business afloat throughout the current pandemic and even beyond, as consumers are likely to continue embracing online shopping even after the pandemic restrictions loosen.
E-commerce websites build brand awareness and loyalty.
Staying top-of-mind for consumers is critical during the pandemic. As consumers make the shift to online shopping, they will remember the brands that made that shift easier even when current restrictions are lifted and life regains a semblance of normalcy.
By creating e-commerce websites, businesses create a way to stay at the forefront of consumers' minds. That drives brand awareness. By filling a need consumers have, businesses build brand loyalty.
With the right e-commerce approach, businesses can build stronger relationships with consumers that will carry them through the pandemic and beyond. The next time a consumer needs a product or service you offer, they may just turn to your business, the one that offered them a convenient way to shop when they could not or did not want to leave their homes.
Online shopping is becoming a trend across industries.
Businesses may want to consider embracing an e-commerce website because they need to in order to keep up with changes within their industries.
For example, only about 11 percent of Americans used online grocery ordering at least once a month last year, according to a Gallup poll. This year, more than half of consumers have placed an online grocery order in the last month, according to Acosta, and almost a third of consumers plan to keep using online grocery ordering after the pandemic.
Selling groceries is now very much an online endeavor as well as an in-person endeavor. Other industries that are experiencing an uptick in e-commerce shopping include the following:
Household Care
Baby Care
Pet Care
Entertainment and Toys
Health
Health and Beauty
Sports and Outdoor Entertainment
Businesses in these industries may need to shift to an e-commerce model in order to keep up with competitors. Wherever consumers can find the greatest flexibility and availability for their purchasing needs is where they will go to spend their money. Businesses need to keep up by offering convenient online options.
E-commerce websites are becoming a valuable way for businesses to stay in touch with consumers, maintain brand awareness and loyalty, make sales, and keep up with competitors. That is why businesses need to seriously consider adopting an online approach during the pandemic. With an explosion in online sales, and with the likelihood that increases in online shopping are here to stay, businesses that adhere solely to a brick-and-mortar approach are going to lose out on sales. The right e-commerce approach, on the other hand, can lead to improved profits and connections with consumers that can benefit businesses in the long term.
Comments are closed.