Customer Spotlight: Onion Creek Kitchens at Juniper Hills Farm and Website Redesign Success
By Jessica Jones, Friday, May 5, 2017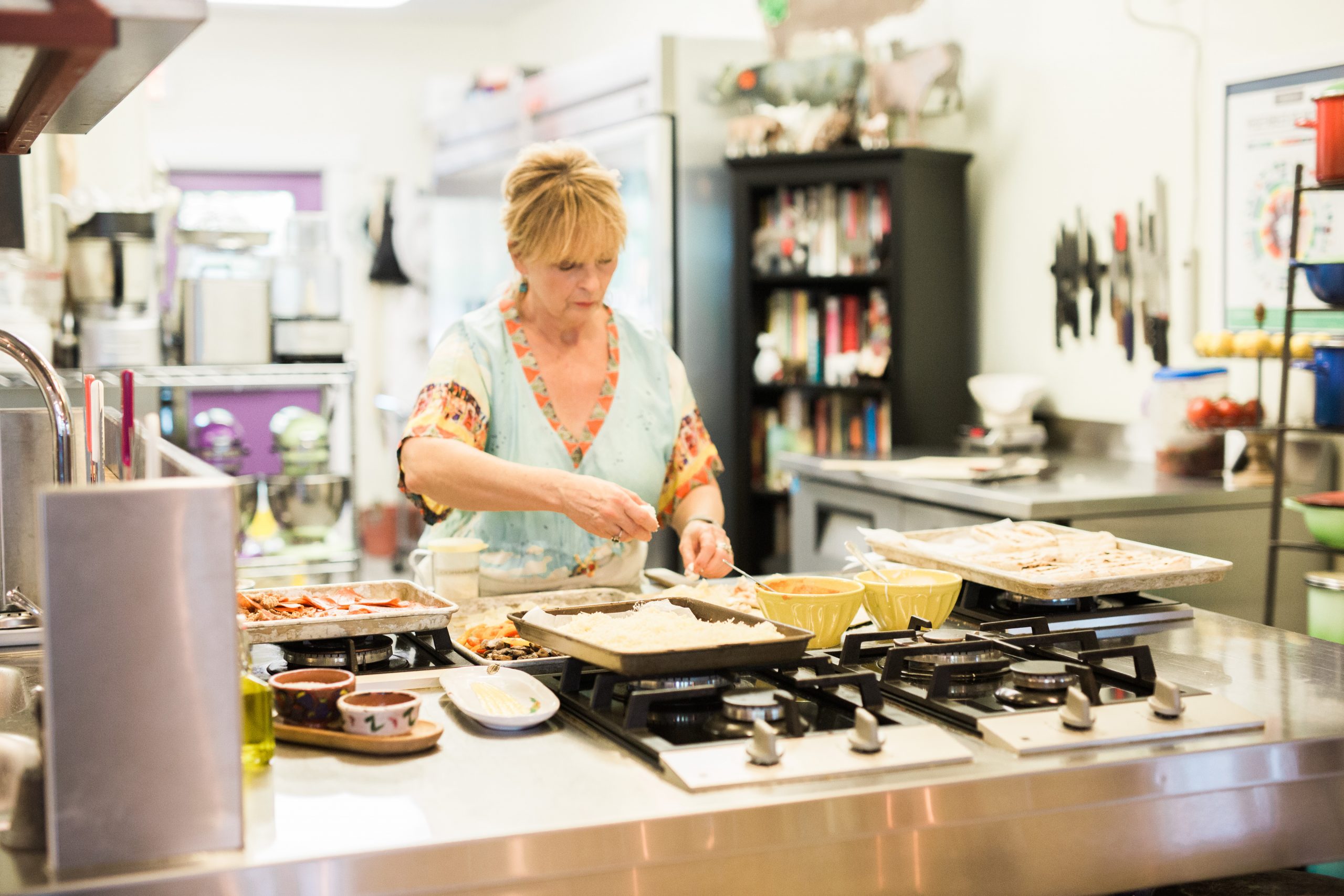 Peacefulness. Serenity. Comfort. These are the words that come to mind when visiting Onion Creek Kitchens at Juniper Hills Farm in Blanco.
What started as a move to the Hill Country for founder Sibby Barrett ended up evolving into a getaway spot for visitors coming from all over Texas. Onion Creek Kitchens at Juniper Hills not only boasts a state-of-the-art kitchen for cooking classes, but 54 acres of beautiful property, overnight accommodations, and relaxation activities (such as yoga and massages).
When Sibby moved to Blanco, many of her friends came to visit. She recalls how one evening after dinner, a friend raised a glass for a toast and said, "This was wonderful, you should charge for this."  That was Sibby's "aha moment", and soon after, she created the 12 cooking classes that began Onion Creek Kitchens. With an ever-changing cooking class schedule, no matter what new ideas Sibby comes up with, visitors seem to always seek to go back to the basics.
"People's favorite classes are things like Italian, Comfort Food, 3 Easy Fishes. Pretty common, recognizable stuff, but it's what people feel comfortable with and want to be able to replicate at home", Sibby said.
How the Web Works for the Business
Onion Creek Kitchen relies heavily on the web – all of their sales of cooking classes, lodging, and other products occurs via their website. They use mass mailing for promotion and news events. Their social media handles include content that, in Sibby's words, "reminds people we are here and having fun!" After WEBii's redesign of their website, Sibby loves the fresh look.
"After the website redesign, we have ease of use, lots of visual updates, linking of our blog posts to Facebook posts, and most importantly, we are able to add a ton of information in a way that doesn't feel overwhelming or cluttered," Sibby said.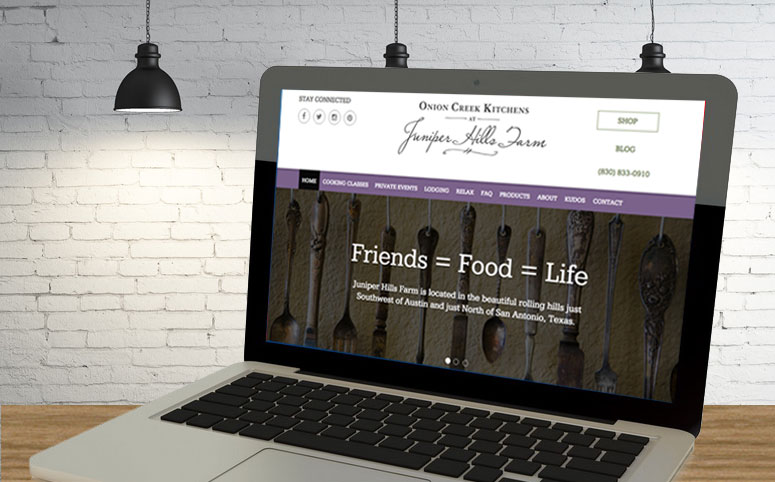 Favorite Part of Working With WEBii
Sibby discussed her struggle to keep up with technology while running a business. Like many other business owners, she got to a point where it would be best to ask someone else for help with website development redesign. According to Sibby, Onion Creek Kitchens does very little advertising, mostly relying on repeat customers, word of mouth, and the website itself. Whenever Sibby needs any help online, she knows whom to turn to.
"I am so grateful for Jackie and the team always being right there to help me. We are able to have a strong web presence due to the continual support and contact from WEBii," Sibby said.
The Future at the Farm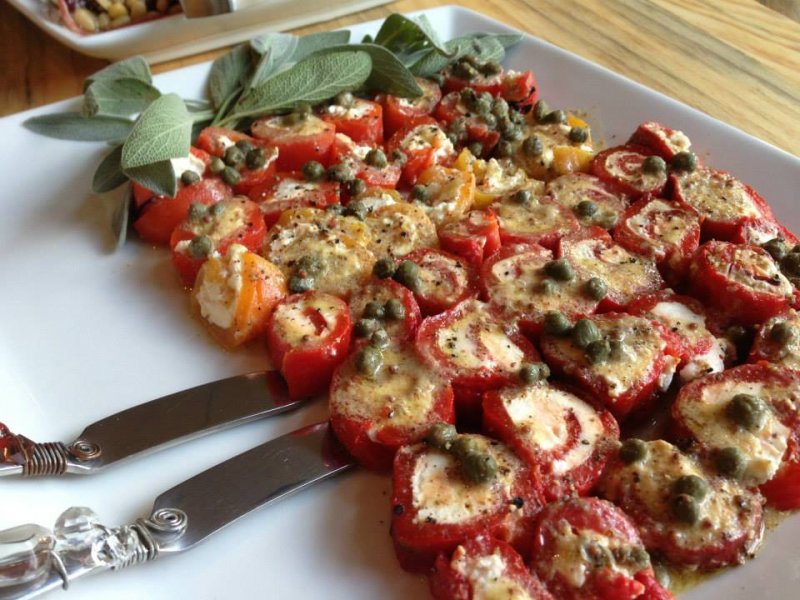 The Onion Creek Kitchens at Juniper Hills Farm has a lot of exciting events coming up this year. In June, Sibby will host a "Cooking with Lavender" class that lines up with the Blanco Lavender Festival. In October, the farm will host a dinner theater with live music. For Sibby personally, she is working on publishing her first cookbook. When asked what direction the farm is heading in, Sibby concluded that things are working the best as they are.
"The peacefulness and serenity are the qualities that attract visitors to the farm. People arrive, have this stressed looked on their face, then the next time I see them, they are completely different and calm. People leave here having the fortitude to meet their next week," Sibby said.
Comments are closed.