Tips for Creating an Intuitive E-Commerce Website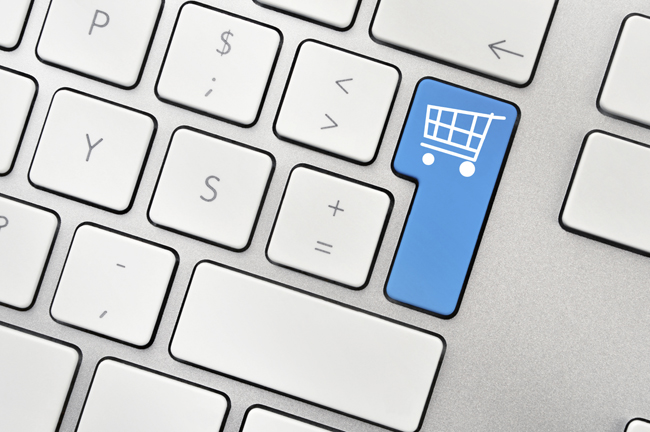 Intuition guides people's behavior online just as much as it does in other areas of life. Visitors to your e-commerce website will, therefore, base their interactions with your site on what they find to be simple and natural. Creating a site that supports this intuitive approach can help you to earn more sales from potential customers. What follows is a look at some of the ways in which you can make your e-commerce website more intuitive while also maintaining the unique and individual feel that will allow your site to stand out from the competition.
Include a visible search bar and shopping cart on your e-commerce website.
There are certain universal elements of an e-commerce website that visitors will expect to have easy access to. Primary among these are the search bar and the shopping cart. When installed correctly, these two elements are used almost thoughtlessly by visitors to locate products, track items of interest, and access the check out process. However, if difficult to find or use, the search bar and shopping cart can become a source of frustration for visitors. They may choose to abandon your site (and potential sales) in favor of a site that requires less effort to search or checkout from. In order to create an intuitive custom e-commerce website, you need to keep both of these elements of your site visible on every page. When visitors know where to look for the search bar and shopping cart, and when those elements work they way they expect, they will be able to focus their energy on buying your products, not on navigating your site.
SEE ALSO: The Biggest Challenges Merchants Will Face with New E-Commerce
Keep all navigational elements uniform throughout your e-commerce website.
Part of creating an intuitive web design is creating an environment that minimizes thought and effort on the part of your visitors. Part of creating that kind of environment is making the navigation, and the elements of that navigation, uniform throughout your e-commerce website. For example, if search categories are listed on the left hand side of your home page, they should be listed on the left hand side of your other pages as well. If your search bar is on the upper right hand side of your home page, it should appear there on every page. By creating uniformity, you create a space that the visitor finds familiar and can access with little thought. As a result, they do not need to waste time or effort figuring out individual web pages and can instead focus on absorbing your content and engaging with your business.
Use breadcrumbs to keep visitors oriented in your e-commerce website.
Breadcrumbs are pieces of text that show the visitor how they got to their current place on your site and how to retrace their steps. For example, a set of breadcrumbs on a clothing site might look something like this: Men's Clothing-Men's Shirts-Men's Ts. The visitor can then click on any of the bread crumbs to be taken back to that section of the website. Breadcrumbs can help you to create an intuitive web design for your e-commerce website by orienting the visitor within your site. If your site has many pages, or if a visitor does a lot of browsing, it can be easy for them to get lost. Breadcrumbs allow them to easily retrace their steps to find products they were considering or to continue their search.
Keep navigation simple and shallow.
One of the most important ways to keep your web design intuitive is to simplify your navigation. Since visitors will be using the navigation of the site to get around, minimizing the effort they need to put into use these tools will make it more appealing for them to explore and engage deeply with your e-commerce website. One best practice for creating an intuitive navigation on your e-commerce website is to keep it shallow. This means that you should ideally limit the number of choices on your navigation bar to less than 7, and limit the number of choices under each drop down to three. Doing so makes it easier for people to decide where to go on your site. In addition, your navigation bar should ideally use simple, straightforward language to describe where each choice will take visitors. For example, a clothing e-commerce website would describe its choices simply as "Men's Clothing," "Women's Clothing," "Kids Clothing," "Athletic Apparel," and so forth. Simple language combined with a shallow layout allows visitors to quickly and easily make their way through your site.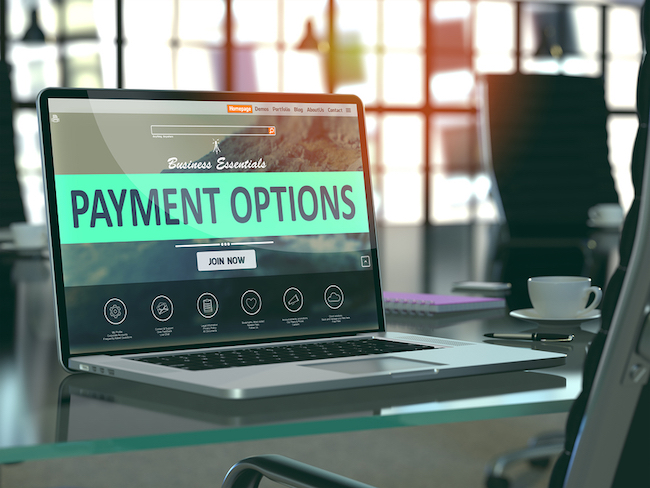 Clearly display product options for your e-commerce website visitors.
When visitors think about buying your products, they need to know which options are available to them. For example, if they are purchasing sneakers, they need to know which sizes and colors they can purchase. If something is on sale, they need to know what products and what types of products they can buy for the sale price. If you want to keep your e-commerce website easy to use, you may want to ensure that these options are easy to identify. For example, you might have the product image change to reflect the color that the visitor chooses, or have a drop down menu of sizes and prices. By doing so, you make it easier for people to find exactly what they are looking for, and you avoid confusion either at checkout or when the item arrives at the customer's door. If you want to create an e-commerce website that maximizes your sales and gives visitors a pleasant experience, you may want to ensure that the site is easy and intuitive to use. By adding elements such as a visible search bar and shopping cart, uniform navigational elements, breadcrumbs, simple and shallow navigation, and clearly displayed product options, you can make it easier for visitors to explore your site at will. If you think you could benefit from a more intuitive web design, consider hiring the services of a professional web design and web development company. These professionals can take your website to a new level of intuitive use that will encourage visitors to stay and buy from you.





<< Are Keywords Still Important for SEO?
Comments are closed.