3 Reasons to Outsource Your SEO to an Austin SEO Service
Monday, September 14, 2015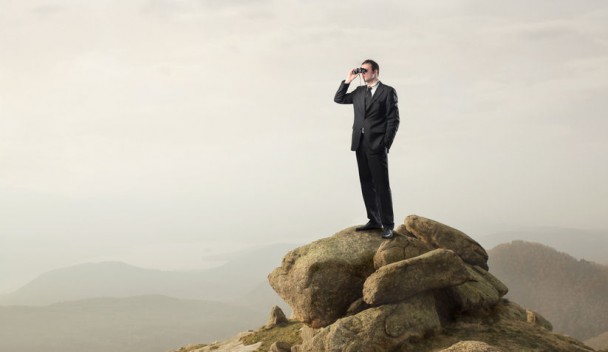 Outsourcing your SEO campaign to an Austin SEO service may initially feel like a bit of a risky move. Not only are you spending lots of money to do so, but you may also question whether or not an outside professional will be able to accurately understand and promote your brand. However, there are many reasons that the right professionals can actually improve the productivity and success of your SEO campaigns. Following are a few of these reasons.
An Austin SEO service can save you money.
SEO services in Austin can be expensive. While committing to this kind of expense may feel overwhelming, doing so can actually save you a significant amount of money when compared to doing SEO in-house. Of course, pursuing certain strategies in-house (such as keyword optimization) will probably cost you less than it would to hire a third party to take over your campaign. However, if you wish to enjoy the benefits of developing, implementing, tracking, and maintaining a full-scale SEO campaign, you will require the services of at least one SEO expert (and possibly more). These experts come with a price tag that can exceed the cost of hiring an SEO company to help you out instead.
Even if you try to implement an SEO campaign in-house, you may end up spending more money for fewer results than if you outsourced your campaign. For instance, if you choose to train your employees in SEO, you need to pay an expert to teach them. In addition, every hour your employees spend doing SEO is time spent away from their other responsibilities. Enjoying both a professionally managed search marketing campaign and current levels of productivity from your employees becomes virtually impossible under these circumstances. Instead of trying to cobble together an in-house SEO team, therefore, it is often the smartest move to hire an outside firm that will give you an excellent value for their skill and experience.
 An Austin SEO service provides expertise.
Bringing on an SEO company from Austin also means bringing on expertise that you may not have in-house. Search engine optimization services consist of far more than simply sprinkling a few keywords throughout your content. Instead, it involves numerous, ever-changing strategies and best practices that encompass nearly every aspect of your website. Staying on top of recent developments in the field, as well as integrating the best practices into your campaign, requires experience and skill. Even if you choose to train your employees in SEO, they may be unable to match the skill level of professionals whose sole responsibility day in and day out is SEO.
In addition, search marketing professionals possess tools that enable them to more effectively and efficiently conduct your SEO campaign. These tools of the trade can be pricey to buy yourself. Instead of taking the time and money to purchase and implement these tools yourself, it may be wiser to hire professionals who bring these tools with them.
Finally, an SEO company can benefit your business' SEO campaign by providing a higher level of efficiency than you can achieve yourself. The company's expertise and smart use of SEO tools allow it to more quickly and productively implement a campaign. As a result, they help you to maximize the profitability of your search marketing campaigns, earning you more money and further reducing the overall costs of outsourcing your SEO.
SEE ALSO: Why is Content so Important for SEO?
An Austin SEO company provides long-term support.
Another advantage to outsourcing your SEO campaign to an Austin online marketing company is the fact that these professionals can offer you long-term support for your campaign. Chances are, if you choose to implement your own campaign, you will face difficulty in finding the talent and manpower to keep it running over the long-term. The pressures of your employees' other responsibilities, the expense of keeping an SEO expert on as part of your company, and the constant demands of the campaign may make it difficult to manage it successfully for any significant length of time.
In addition, search engine optimization and search marketing are long-term efforts that yield the best results when they are carefully overseen, day after day, for a long period of time. As a result, it can be very difficult to make significant headway into improving your search rankings, traffic flow, and conversions in a short period of time. Even if you do see results, once you end your campaign, you may quickly lose ground to competitors who were able to continue monitoring and tweaking their SEO campaigns in order to remain in front of potential customers.
An Austin SEO company, however, can provide you with professional and continuous management of your campaign over the long term. Instead of simply implementing a few strategies, the company will conduct a thorough assessment of your entire website, may provide web design and web development services as needed to optimize your site for SEO, implement the most up-to-date and reliable strategies, monitor the campaign carefully, make necessary adjustments, provide tracking information so you can measure the impact the campaign is having, and provide you with an SEO experience that is designed to maximize results.
When you decide to engage in SEO and search marketing, you will be choosing to enter a complex field which requires expertise and long-term effort to navigate successfully. In order to achieve the results you want from your campaigns, you will need the support of an experienced and reliable Austin SEO company. Their cost-saving nature, expertise, long-term support, and fresh perspective can provide you with the services you need to maximize the profitability of your campaign while leaving you with the time and energy you need to continue building a thriving business.





Comments are closed.