Five Reasons to Use Custom Web Design Services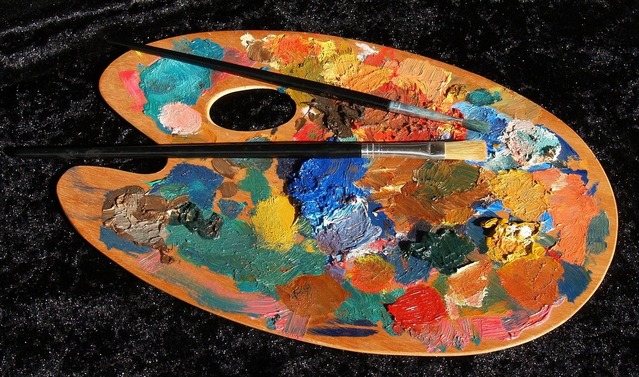 When creating or updating a website, you have two main options: To purchase and use a website template that allows you to plug information about your business into a pre-determined design, or to pursue custom website design through an experienced web development company. While a template usually allows for faster and less expensive website development, custom website design services provide a number of advantages that allow for a more professional, tailored, and engaging look.
Custom web design services allow for greater SEO optimization.
When creating text for your website, you can engage in keyword optimization and certain other SEO techniques that will improve how your web pages perform in search rankings. However, any search engine optimization services you utilize will be limited in their scope as long as you are using a template, because they will inevitably encounter aspects of the site that cannot be altered.
On the other hand, custom web design services give you complete freedom to develop your website according to your vision and business needs. As a result, they allow you, or the SEO company services you hire, to utilize whichever strategies will work best to boost your rankings and improve your conversion rates. The result is a website whose entire design is focused on improving search engine rankings and driving traffic to your business.
Custom web design services allow for better branding.
In addition, custom website design, in Austin or elsewhere, allows you to develop a completely unique look for your site. When you use a template, you run the risk of other businesses purchasing the same template and ending up with a website that looks similar to yours. When you use a custom design, however, you enjoy the advantage of developing a look and feel that is unlike anything else currently available. This uniqueness will allow your site to stand out among the competition.
This ability to tailor a custom website also allows you to develop a site that is carefully branded. This branding can extend beyond basic logos and colors to encompass the entirety of the website design. As a result, custom web design services allow your business' brand and values to shine through to your site visitors.
SEE ALSO: 5 Reasons to Engage in Ongoing SEO
Custom web design services create scalability.
Ideally, your business will grow over time. When it does, you will need to be able to adjust your website to reflect the changes your business is undergoing. If you use a template, exercising creativity and making changes will be very difficult. In addition, you may find over time that the less polished appearance of these templates becomes unsuitable to a thriving business.
Custom website design, on the other hand, allows you to create a scalable website that can grow with you over time. For instance, custom designs permit integration of social media and other platforms that you may find beneficial. Even making adjustments to your branding is simpler when you possess a web design that has been created with growth in mind. In addition, custom web design services generally create a far more appealing and finished look, allowing your business to put itself forward as a professional and trustworthy leader in its field.
Custom web design services provide ongoing professional support.
Website templates generally offer a very minimal level of support. As a result, if you run into any problems using the template, or if you need to make adjustments to your website in the future, you will be left to rely largely on your own expertise. Without ongoing support, you run the risk of encountering problems that make it difficult to keep your website up and running consistently and professionally.
Custom website design, on the other hand, typically comes with a high degree of professional support. When first creating your website, the web development firm you hire will provide the services of experienced and highly skilled professionals who are capable of implementing whatever design elements you wish. Later, if you encounter problems with the site, you can call upon the firm to troubleshoot and fix the issues that are interfering with the functioning of your site. Along the way, you enjoy professional advice and guidance, expert tweaks and edits as your needs change and, often, the integration of SEO services and other website services that you would otherwise have had to hire separately or try to accomplish in-house.
Custom web design services give you greater control over your site.
Finally, custom web design services hand you a significant amount of control over your website. As mentioned earlier, templates restrict the level of control you exercise over your website's appearance and functionality. Because you own, envision, and create a custom site, you have control over every detail that goes into that site, including such details as the navigation and sidebars present on each page. This level of control allows you to tailor every aspect of your site exactly as you want it, while also ensuring that no one else adopts the same design.
Professional web development requires you to adopt a look and feel that is appealing, genuine, and engaging. The best way to do this is to use a custom website design that is created specifically for your business. Because this type of design can be SEO optimized, carefully branded, scalable, professionally supported, and entirely under your control, it allows you to develop a highly polished website that will engage and appeal to visitors, earning you more traffic and contributing your business' growth over time.





Comments are closed.