5 Tips for Improving Your Business Website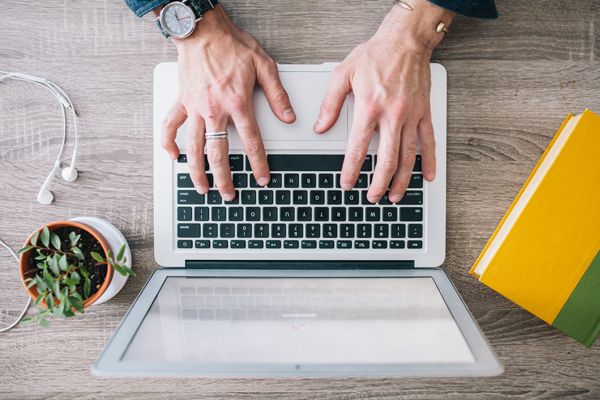 As an Austin-area business, one of the most effective avenues open to you for garnering more customers and expanding your brand beyond Austin is your website. A thoughtfully designed and easily accessible site will be far more likely to rank high in Google search results and attract the attention of potential customers. There are five ways that, with the help of a web development company in the Austin area, you can improve your website to achieve these goals.
Use a Mobile-Friendly Design
A mobile friendly web design provides your business website with two benefits. First, it allows your site to rank more favorably in Google's new algorithm, which takes the mobile friendliness of web pages into consideration when choosing how to rank them in the search results.
Second, a mobile friendly design makes your site easier to access and therefore more appealing to people who visit on their mobile devices. Nowadays, searches through mobile devices make up about half of all web searches. As a result, creating a mobile friendly website will give you access to a vast number of people who might otherwise be turned off by a clunky design that is difficult to navigate on a mobile device.
In general, a responsive web design, which keeps the content and look of your regular website but adapts its layout for the smaller screens on mobile devices, is preferred by Google and carries over the links and other SEO-friendly aspects of your website to the mobile device. However, before committing to a particular design, you should consult with a professional in web development in the Austin area who can evaluate your individual business and website to help you determine exactly which mobile design best fits your needs.
Keep Your Content Fresh
Another way to improve your business website is to keep your content updated. Many websites are guilty of creating content and then letting it sit untouched. Eventually, the information on those web pages becomes dated. Visitors will stop coming to the site if they never find new content, and Google will crawl and index the site much less often, resulting in dips in the search rankings.
Fresh content, on the other hand, can revitalize your website in two major ways. First, it keeps visitors coming back to your site, because they know they will continue to find useful content and new products. Second, regularly updated content is more likely to be shared on social media, leading to improved brand awareness and more external links, which are good for SEO.
You can either produce this content in house or, if you do not have the time to produce fresh, engaging, and relevant content yourself, you can hire SEO services in the Austin area to help you stay on top of your content creation needs.
Emphasize Simplicity in Your Web Design
A website that is too complex and cluttered will make it more difficult for visitors to find the information they need and more likely to leave your site for another, creating a negative bounce rate that could lower your SEO performance.
As a result, developing a clean and simple layout should be on your list for creating a more appealing site for your visitors. Start by making navigation from each page more streamlined. Each category should be easy to find, and there should be no more than 7 categories from which visitors can choose to dig deeper into your site.
Likewise, make the main message of each web page clear. For instance, cut back on large chunks of text, and use the design and headers to convey that message and a call to action with just a glance or two from the visitor. Consider breaking up text into two columns, and then place images and video strategically to improve the readability of the page.
A cleaner, simpler design will make consumers more willing to stay on your page and enable them to find what they need from your site more quickly. Whether you use an in house designer or enlist the help of a professional in website design in the Austin area, you should emphasize clarity and appeal throughout your site.
Use Relevant Keywords in Your Content

Keywords are a vital part of any successful effort to improve the visibility of a website. Keywords are important because they are one of the tools that Google uses to rank a web page. When a web page contains relevant keywords, it is more likely to rank high in Google searches. This means that your website will be more visible to consumers when they search for terms related to the products and services your business provides.
In addition to creating keyword-rich content, you should also include keywords in your headings, meta tags, and elsewhere. To determine which keywords to use and how to incorporate them into your website, you may need to consider hiring an SEO company in the Austin area to help you master the use of keywords that will improve your Google rankings.
Maintain Images, Links, and Contact Information
Finally, you can improve your business website by maintaining images, links, and contact information. These aspects of your website are important because they serve to attract your visitor's interest, maintain your search rankings, and give visitors a way to get in touch with you if they have questions or want to do business with you.
Your images should reflect both your brand and the needs of your consumer. Your links should always work, especially because Google will rank web pages lower if they have broken links. Finally, by keeping your contact information up to date, you increase the likelihood that your visitors will become customers because you are making it easier for them to reach you with questions and concerns they have about the products and services you offer.
Improving your business website is one of the most important ways you can improve your search rankings and make your brand more appealing to potential customers. With the help of in house talent or an experienced web development firm, you should be able to to create a mobile friendly design; keep your content fresh; simplify your design; utilize keywords, and maintain your images, links, and contact information in order to enjoy greater website traffic and improved business overall.





Comments are closed.