How to Pick the Best Domain Name for Your Website
By Maisie Cantrell, Tuesday, October 13, 2020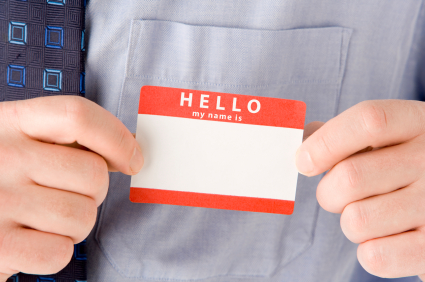 Choosing the right domain name for your website can prove to be a critical part of your site's success. Picking the wrong domain name can hurt your branding efforts, search rankings, and can even be a hassle to change later. When you first start out, it can be difficult to come up with a catchy business name that can also work as a domain name. With that being said, it is still extremely important to pick the right name from the beginning. Read on as we share some helpful hints about choosing the best domain name for your organization.
Use Keywords in Your Domain Name Search
By using keywords in your domain name, you are telling search engines what your website is about. When paired with quality content and a navigable user interface, keywords contained in your domain name can help you to rank higher in Google's search engine results. Sometimes it can be difficult to find a good domain name with your target keywords that are not already taken, so you will need to be creative and combine your keywords with other text to create a name that fits your business and drives better SEO for your site.
Keep Your Domain Name Short
While keywords are important, try not to go overboard with them, as long domain names usually are not as memorable as shorter ones. Long names can also lead to typo mistakes, which can result in a loss of site traffic. A good rule of thumb for domain name length is to keep it under fifteen characters long.
Make Sure Your Name is Easy to Spell and Pronounce
You should be able to easily share your domain name both verbally and through writing. After all, you never know when you will be asked to share your domain name in person.
Keep it Unique and Brandable
Your domain name should be unique so that you stand out to consumers. A good tactic for coming up with an original name is to research other blogs in your niche to see what domain names they are using. Be sure not to use a trademark or to closely copy another blogger, as this can hurt your online business. Another important factor in choosing a domain name is that it needs to be brandable, meaning that it is unique, catchy, and memorable. For example, most would agree that "Amazon.com" is a lot more brandable than "BuyBooksOnline.com".
Avoid Hyphens
Never create a domain name with hyphens, as they can appear spammy. Consumers are also more likely to make a typo if your domain name is hyphenated. Often, businesses will hyphenate their domain name if the original name they wanted was taken. However, this can work against organizations because your visitors who forget to include the hyphen will likely end up on your competitor's site.
If you are looking to register a new domain name, check out WEBii's sister company, SiteReserve.com for quick and easy domain name registration services. Additionally, our web hosting services come with a full year of free domain registration. Contact us for more information today.
Comments are closed.