A Few Reasons to Promote Your E-Commerce Website Through Social Media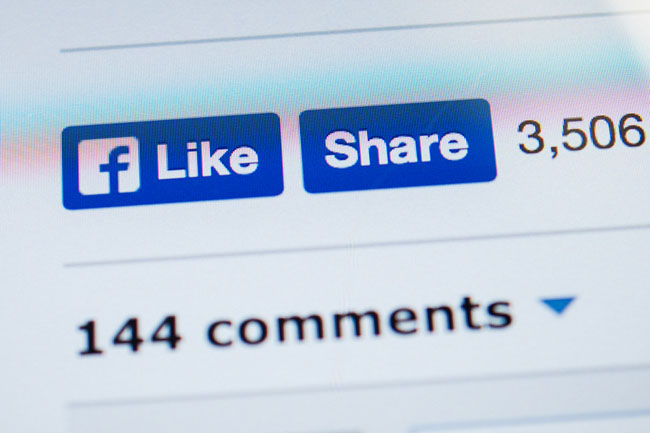 Social media (Facebook, Twitter, Instagram, etc.) is proving to be a huge boon to businesses. By providing platforms where companies can instantly access large networks of potential customers, social media offers an unprecedented way to get your e-commerce website's message out to your target audience. However, some companies remain unsure about investing the time and effort necessary to build a thriving social media presence. In part, this reluctance comes from uncertainty about the effectiveness of social media. As of January 2016, a full 41 percent of businesses reported being unable to quantitatively measure the impact of social media on their business. However, there are also signs that social media is one of the methods consumers are now using to make their purchasing decisions. And, with the almost ubiquitous use of social media among consumers, absence from social media can mean losing out on the many benefits it provides. From measuring success to making sales, here are a few factors to consider when deciding whether or not your e-commerce website should use social media.
Your customers are probably using social media to find e-commerce websites.
Chances are your target audience is embracing the usefulness of social media for finding businesses to patronize. More than half of adults who use the Internet have at least two social media accounts, and 70 percent of them have at least one. But people on social media aren't just using it to chat with their friends. They consider social media to be a valuable source of information for locating businesses. For example, a third of millennials like to use social media to interact with businesses. And people use a business' success on social media to shape their perception of the brand. A full 57 percent of people, for example, will think more highly of a business that receives positive comments, likes, and shares on social media.
SEE ALSO: Common SEO Problems that Can Hurt Your E-Commerce Website
There are ways to measure your e-commerce website's social media success.
As mentioned above, quantitatively measuring social media success (such as determining ROI from social media) is difficult to do. This lack of concrete information can discourage some e-commerce websites from pursuing a social media presence. Why spend time on Facebook when you can't be sure that time is earning you the money you need? However, there are ways to track your social media success. While you may not be able to track the ROI of a single post, you can track the impact of your campaign over time. For example, likes, shares, and comments on Facebook offer a snapshot of how engaged people are with your brand. Google Analytics can show you how many people are clicking through your social media posts to your website. Often, increases in website traffic or sales can be correlated to the start of an active social media presence. Together, all of this information can tell you pretty accurately whether or not your social media presence is having an impact on your e-commerce website.
Social media offers a way to engage with customers (and potential customers) to your e-commerce website.
Perhaps the greatest strength of social media is the opportunity it allows you to directly engage with customers and potential customers to your e-commerce website. The customer engagement available through social media includes two things: (1 Finding and reaching new customers and (2 Directly conversing with both new and old customers. For example, the ability for your audiences to share your social media posts and links means that you have access not only to those people who follow you on social media but also all of their networks. For example, if one person with a network of 500 people on Facebook shares your Facebook post, you now have access to those additional 500 people. In addition, social media gives you an avenue for directly conversing with old and new customers. For example, they will interact with you by way of reviews (both positive and negative), comments, likes, and shares. You, likewise, have the chance to interact with them by responding to their posts, answering disgruntled customers (who might otherwise have damaged your reputation with angry vents on social media), and the like. Up to 53 percent of people feel stronger brand loyalty for businesses with which they actively connect on social media, meaning that your social media presence can help you to build positive brand awareness for your e-commerce website.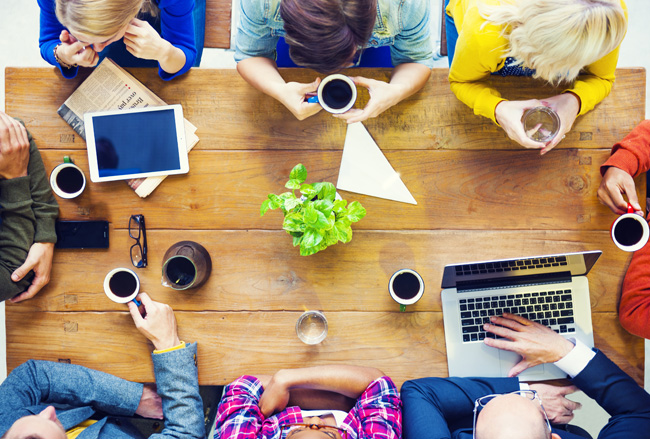 Social media can be one way to boost the success of your search engine optimization campaign.
Finally, you may want to consider using social media for your e-commerce website because social media engagement can boost the success of your search engine optimization campaign. One of the factors that Google takes into account, for instance, when ranking web pages is the social signals earned by that website. Social signals include likes, shares, views, and other activity on your social media channels. If, for instance, you write a blog post and share it on Facebook, you may earn some shares from your followers. These shares add to your overall social signals. Google will then pick up on these social signals and assume that your e-commerce website is a reliable place to get information on certain topics. The result? Better rankings and a more successful search engine optimization campaign. Social media offers a valuable resource for building your e-commerce websites. Whether you are selling clothing or online courses, social media can help you to reach a larger audience and build greater loyalty to your brand. As you create your e-commerce website with the help of your web design or web development company, consider building a social media presence as well. Statistics and analytics support the value of this medium for e-commerce websites, and allow you to keep an eye on how your social media presence is benefiting your e-commerce website. Plus, social media allows you to engage your audiences, build brand awareness, and boost the success of your search engine optimization campaign. And those are benefits that any e-commerce website can use.





Comments are closed.