Google Launches Instant Preview
Thursday, November 11, 2010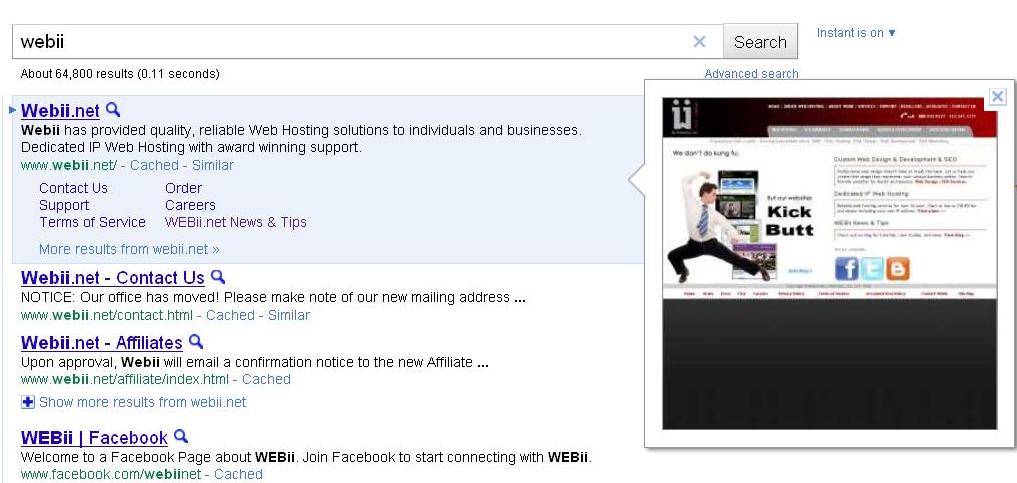 Several months ago "Google Instant" launched, which allows Google users to preview search results, before even clicking "search."
Now, you can see the search results changing as you are typing in your search keywords.
This week, Google launched another new feature, "Instant Preview," which allows you to see individual websites before you actually visit them. When you click or hover over the magnifying glass that appears next to each search result, a screen shot of the web page will appear on the right side of the search results page. This allows you to see the website's content, before you decide to actually visit the page.
Instant Previews allow you to compare search results, so you can choose which one is right for you. They also help you pinpoint the most relevant content, as the search terms you enter will be highlighted on the web page in the preview.
According to the Google blog,
"people who use Instant Previews are about 5% more likely to be satisfied with the results they click. The previews provide new ways to evaluate search results, making you more likely to find what you're looking for on the pages you visit."
The Instant Preview is the next step in search engine evolution – making searches faster, easier, and more relevant.





Comments are closed.