Is Myspace Back?
By Jacqueline Sinex, Friday, October 29, 2010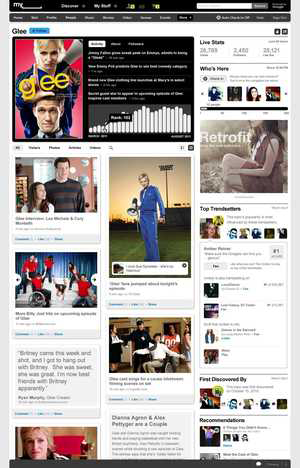 Update: Since the publishing of this article, Myspace is no longer a prominent platform.
In a recent edition of Website Magazine, we learn more about the rebranding efforts of Myspace.com. The relaunch is right around the corner – set for late November 2010. Will Myspace be a new social media hotspot again? Will it be able to absorb as much success as Facebook has?
The answer may be in its niche market – entertainment. After all, Apple embraced the entertainment culture to a point of growing their company exponentially with iPods, iPhones, and iPads. Other companies like Verizon are recognizing young lively music-loving teens as their target demographic – and one that actually influences and spends money. So maybe between the music fans, the music venues, and the music-makers – Myspace has a real future.
"It took time for Myspace to wake up. Perhaps too much time. But, this new iteration of the website has dusted off old criticisms and revamped a once industry-leading brand. Where Facebook is clean (almost dull these days) and focused squarely on interaction and making friends, the new Myspace is all about delivering bright, vibrant and viral content, where and how their users want it." (Website Magazine)
Let's see how things unfold in the next few months.
Comments are closed.