The Beginner's Guide to Understanding Domain Names
By Megan Marshall, Friday, September 9, 2022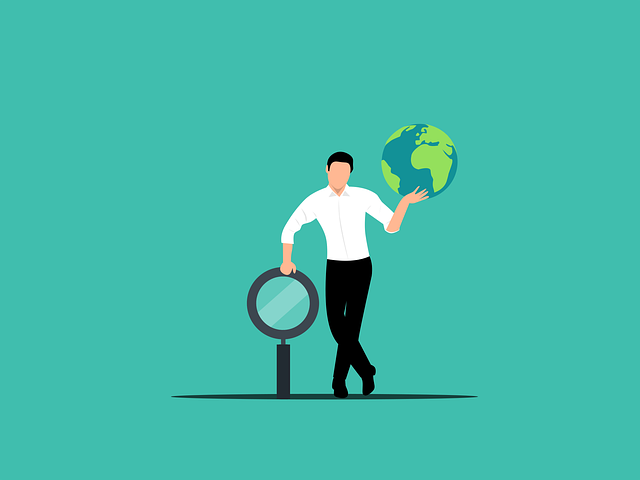 Having a website makes you appear more professional. It doesn't matter if you are a business, a non-profit, or an individual. When you build a website, you are attempting to showcase your true potential. You tell visitors what it is that you do and how you got to this point. They find you to be credible because they have all of the information that they need to know right in front of them. But if this is the first time branding yourself or your organization, there is one major hurdle that you need to get over from the very beginning… You need to decide what to name your site. We are going to answer some of the most common questions about domain names.
What is a
domain name
?
When you type an address into your browser bar, that is a domain name. Think of it like the address of a house. A domain is unique to a single website, meaning that entering it takes you to the exact place you want to visit. This is done thanks to the global network of servers known as the Domain Name System (DNS). Essentially, in the ever-expanding world of the internet, domains make it simple to move around.
Domain names were created as the text version of an IP address. IP addresses are what allow your computer to communicate with other computers. They are strings of numbers broken up by periods. These numbers are individually assigned to every computer and aren't easy to recall. But domains are undoubtedly memorable and can be anywhere between two to 63 characters before the punctuation (although it's recommended that you keep it on the shorter side). An example is webii.net.
What types of domains are there?
There are different domain extensions for different types of websites. It can be broken down into three main types.
Top-Level Domain (TLD)

: These are generic extensions that come from a predefined list. The most popular are .com, .org, and .net. Although others like .biz and .info aren't as common, Google views all of these extensions as the same, so there is no preferential treatment.

Country Code Top-Level Domain (ccTLD):

Some domains end with a two-letter county code extension. This lets visitors know that the content is intended for a specific geographical location, so they are able to reel in their target audience. For instance, France's is .fr and the United Kingdom's is .uk.

Sponsored Top-Level Domain (sTLD):

With this type of domain, it is clear what kind of organization it belongs to. Educational systems, in particular, are known for their addresses ending in .edu. The United States government similarly has its own extension, which is .gov.
---
Fun Fact: There are approximately 350.5 million domain name registrations across all top-level domains.
---
Where can I buy a
domain name
?
Domain registrars are the ones who are in charge of selling domain names. Take care to find a reliable one. They should be accredited with the Internet Corporation for Assigned Names and Numbers (ICANN). This is a non-profit organization that is responsible for coordinating the internet's naming system. You will be able to register your domain through your registrar for one year or longer. How much you pay for a domain will, of course, depend on that amount of time, but it will also depend on your registrar. The type of domain that you choose matters, as well, since some extensions will be more costly than others.
Keep in mind that your domain will expire eventually. Your registrar will typically inform you a month out about when it's time for you to renew. If you still haven't renewed your domain name with them, they will follow up with you one week prior. Should it be the case that you forget to renew, you will still be able to purchase your domain if it hasn't already been taken.
What do I do if my domain is taken?
Figuring out what you should name your website isn't always easy. Perhaps you did let your domain expire and someone snapped it up for themselves. Because that person may not sell it back to you for a reasonable price, you need to be on top of the messages from your registrar. In another instance, it could be the case that you already have an established brick-and-mortar. If that is your situation, you should keep your fingers crossed that the name of your store is available. However, you may come to find that your ideal domain name is already in use by another store of the same name.
For those that don't want to buy a domain from the person who is currently using it, the solution is to simply come up with another name. Something to be aware of is that slight spelling changes to a domain name could potentially violate trademark rights. So, brainstorm appropriate variations that won't infringe upon that trademark. And, across the board, make sure that you are following best practices when picking your domain. This includes keeping it brandable and avoiding the use of hyphens. You don't want to come across to users as spammy.
How do I cancel my
domain name
?
The first step is to visit your registrar. Through your account's domain manager, you may be able to unregister your name. If you don't have the option to do that, you will need to reach out to your registrar's technical support and have them handle it for you. Upon canceling your domain, others will be able to purchase it.
Note that you are able to sell your domain name, too. Remember earlier when it was mentioned that they are comparable to home addresses? Domains are like web real estate. If someone has been waiting for that name to go back on the market, you could gain some decent cash from it. This is especially true if you have already built a solid brand around it. Use a marketplace site, such as GoDaddy, to list your domain for sale.
Want to obtain your domain name today? You can do so through SiteReserve. This is WEBii's sister domain registration service that makes it easy to purchase a domain for up to 10 years at a time. It has been proudly serving web clients for over two decades. You are able to log in at any time to update your information. But note that if your current domain name is registered with another provider, you need to contact them for assistance with your renewal.
Comments are closed.