How to Use Keywords in Effective Landing Page Optimization
By Ruth Hawk, Monday, March 14, 2016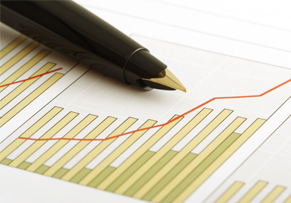 A key element of both search marketing (PPC) and search engine optimization campaigns is landing pages. These are the pages on your website that visitors access by clicking on your links in the search results. Because landing pages are often the first introduction visitors get to your website, they must make the right impression. Their content, design, call to action, graphics, and navigation must all work together to encourage visitors to engage further with your brand.
While every element of a landing page is important, perhaps the most important is the keyword around which the page is organized. This is the search term that leads the visitor to your landing page. Because they find your page through a certain keyword, they expect it to contain useful information related to that keyword. Unless you select an effective keyword, to begin with, and then create a page that is properly focused on that keyword, you risk disappointing visitors and discouraging them from further pursuing their interest in your company.
Fortunately, crafting a landing page around a specific keyword is not as difficult as it sounds. Here is a how-to guide to using keywords in effective landing page optimization so your search engine marketing campaign or SEO campaign can achieve greater success.
Choose a single keyword.
The key to an effective landing page is focus. Visitors to your landing page will have entered your website looking for information about a specific word or phrase. For this reason, the more narrowly your landing page focuses on that word or phrase, the more successful it will be. This is why every landing page in your search engine marketing or SEO campaign needs to focus on a single keyword.
The benefit of using just one keyword for each landing page is that each page becomes incredibly focused on the topic at hand. For instance, when you only have to write about the phrase "conflict-free diamond necklaces," you will not be tempted to write about other types of diamond jewelry. As a result, you are more likely to craft material that your visitors will find relevant.
Limiting each landing page to a single keyword does not mean that you must limit your creativity. For instance, focusing your landing page on the phrase "conflict-free diamond necklaces," allows you to write a blog article, or a how-to article (such as how to find conflict-free necklaces), a pricing guide, and so forth. The only requirement is that the page provides useful information on a single topic in order to encourage visitors to engage further with your brand.
Choose an effective keyword.
Not all keywords are created equal. You cannot simply choose the first keyword you think of, craft a landing page around it, add it to a search engine marketing or SEO campaign, and expect to improve your website traffic and conversion rates. Instead, you need to think through the impact that every keyword will have on traffic to your site. Only by choosing an effective keyword can your landing page become a profitable addition to your search engine marketing or SEO campaign.
In particular, you need to research every keyword to find out two things: What kind of visitors it might attract and how many visitors it might attract. Say, for instance, that you run a website in Ohio that deals with ethical jewelry. You will want to attract visitors who are interested in ethical jewelry. In this case, the search term "conflict-free diamond necklaces" is more likely than the search term "diamond necklaces" to attract visitors who are specifically looking for thoughtfully produced jewelry. As a result, it may be a more effective keyword to use than a more generic term such as "diamond necklaces."
At the same time, you want to use a keyword that is searched enough times to make its use in your landing page worthwhile. Otherwise, you may not attract enough traffic to make your search engine marketing or SEO campaign profitable. Take the example above, for instance. The search term "conflict-free diamond necklaces in Ohio" might attract traffic that is even more relevant to your website than will the search term "conflict-free diamond necklaces." However, you may also find that it is searched far less often than is "conflict-free diamond necklaces." In that case, it may be too specific to generate enough meaningful traffic to your site. The keyword you choose for your landing page, therefore, must balance specificity and reach. When you choose an effective keyword to add to your search engine marketing or SEO campaign, you improve the stream of qualified leads to your site and the overall profitability of your campaign.
Conduct keyword research.
The best method for finding an effective, single keyword around which to craft your landing page is to conduct keyword research. This term refers to the process of researching relevant keywords in order to determine their effectiveness. Doing keyword research makes it easier for you to find the right search term to use when optimizing your landing page because it allows you to see which search terms are going to be the most useful.
The first step in keyword research is to create a list of potential keywords related to your business. In general, try to choose keywords consisting of several words each (called long-tail keywords). These longer search terms tend to balance specificity and reach the best. For instance, you might write down "diamond necklaces," "conflict-free diamond necklaces," and "conflict-free diamond necklaces in Ohio." Once you have a list of potential keywords to use, there are many tools (such as Google's Keyword Planner) that allow you to narrow down your list to the most effective ones. These tools allow you to look at keywords according to a number of metrics, such as their search frequency.
You can then determine which keywords best balance specificity and reach. For instance, once you complete your keyword research, you may notice that "diamond necklaces" is searched most often, but that "conflict-free diamond necklaces" attracts a moderate amount of traffic, has fewer competitors bidding on it and is more relevant to your company. Without that information from your keyword research, however, you may have selected "diamond necklaces" or the too specific "conflict-free diamond necklaces in Ohio" and suffered a less successful search engine marketing or SEO campaign.
While valuable in crafting an effectively optimized landing page, keyword research can be a time-consuming process. As a result, it may be wise for you to hire experts in SEO to do your keyword research for you. By working with them, you can more easily pinpoint the keyword or keywords that will work best for your campaign.
Match your content to your keyword.
Once you know which keyword you want to use for your landing page, you will need to craft content around that keyword. In the past, businesses have simply built keywords into unrelated content in the hopes of earning positive rankings from search engines. However, Google now penalizes this practice because it fails to give visitors meaningful information about the topics in which they are interested. Visitors will be coming to your landing page looking for information related to the search term that led them there, and therefore, your landing page needs to provide it.
The relevance of your content to the keyword that leads visitors there is important to both your search engine optimization success and to the profitability of your campaign. If visitors fail to find information that relates to their search, they are likely to quickly abandon your site. This means that your bounce rate will be higher. Since search engines use bounce rates as one metric of your site's value to visitors, a high bounce rate can damage your SEO performance. In addition, if visitors are dissatisfied with your material, they are less likely to share your content (thus reducing social signals that could improve your SEO performance). Finally, visitors are much less likely to commit to purchases and follow-up with your business if they do not find what they want on your landing pages.
As a result, make sure to match the content on your landing page to its keyword. There are a number of ways to do so. The first is to create headlines and page titles that use the keyword. For instance, if your search term is "conflict-free diamond necklaces," create a headline such as "how to locate conflict-free diamond necklaces." In addition, use the term "conflict-free diamond necklaces" as the page title. Adding similar information to your metadata can also help to alert search crawlers to the fact that your content directly addresses the keyword for which you have created the material.
In addition, use the keyword multiple times throughout the body of your content. The goal is to work the keyword into the content naturally. Try to avoid a practice called keyword stuffing, which involves artificially loading your content with many repetitions of your keyword. While keyword stuffing will earn you a penalty from Google, the smart use of keywords in your content will alert search engines to the fact that your content is focused on your chosen keyword and useful for visitors looking for information on that keyword.
Go beyond simply adding your keyword to your content. Instead, focus on making the material on your landing page actually relevant to the keyword under discussion. In this way, you will not only earn greater search engine optimization success but also earn greater respect and engagement from your website visitors.
Match your design to your keyword.
Finally, when you seek to optimize your landing page, you need to make sure that your overall design fits with your keyword. This part of landing page optimization may be a bit trickier than the rest because you will need to combine the text, forms, graphics, and fonts in such a way as to communicate to the visitor that this page has the information they are looking for. However, the help of a skilled web design company should allow you to create the right design for your landing page.
The benefits of matching your web design to your keyword are clear. For instance, visitors will only spend a few seconds deciding whether or not to stay on your landing page. A relevant design will immediately communicate your landing page's usefulness in a way that the written word cannot. That first visual impression, if it matches what the visitor expects from their search, may be what convinces them to stay, read your content, and engage further with your business. In addition, smart web design appeals to search engine crawlers, who view a clear, navigable, and relevant design as a positive metric when deciding how to index and rank a page in the search results.
There are a number of steps you can take to match your design to your keyword. For instance, try to keep your call to action and other relevant information at the top of the page, so visitors can access it without needing to scroll down. By doing so, you allow them to quickly see the headlines and graphics that relate to their keyword, so they know they have come to the right place.
In addition, if you are running a search engine marketing campaign, consider matching the images used in the search marketing ad to those that visitors first see when they enter your landing page. When they see the same image on your landing page, they will know that they have come to the right place. If you are optimizing the landing page for search engine optimization instead of for search engine marketing, you can still add graphics that immediately convey the message that your page has the information that your visitors want.
If you are unsure about whether your design will be effective, you can always test different designs in order to identify the most effective one. For instance, some companies have found, through testing, that a certain image works better on one side of a signup form than on another. When you create two designs and test them, you quickly find out which ones visitors find most relevant and appealing. Through this type of research, you can narrow down your design options to the one that will yield you the most conversions on your site.
Creating an effective landing page requires careful optimization around the keyword or search term that is driving visitors to your site. By choosing a single, effective keyword through keyword research and then matching your content and your design to that keyword, you have the opportunity to create a landing page that attracts, and converts, the maximum number of visitors. The result should be a more profitable search engine marketing or search engine optimization campaign and should allow you to communicate your offerings to website visitors.
Comments are closed.