Tales of Untracked PPC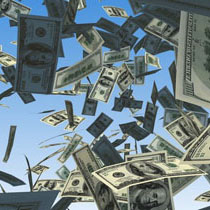 To my dismay, I have heard several stories this year about companies who are regularly spending hundreds or thousands, or even $10,000's every month on their Pay-Per-Click advertising (PPC) and they actually do not even know what their return on investment is.
Seriously, they have no idea. They might even have a person in the marketing department who handles that, or a professional company who manages it for them. And they still can't tell me what their sales conversion rates are and if they are happy with their PPC campaigns.
I have nothing against Google Adwords and Remarketing technologies.  Some people really succeed with those strategies, and there are often good fits for using those methods of marketing.
But if you are participating in PPC and not getting any return, it is just money being thrown out the door and into the wind.
Instead, the business should consider channeling that marketing budget toward a quality SEO campaign that is a complete package, fully tracked, and with a long-term result.
SEO is different than PPC because it can keep working for you long term.  As soon as you turn off your PPC ads, they go offline.  That's it.  No more visibility.  And when you turn them on – poof – there they are immediately again.
SEO strategies take more time to implement and get results, but the results are astounding organic results – results that stay on Google, Yahoo, and Bing over the course of weeks, months, and maybe even years after your campaign is over.
Is it important to keep an eye on your SEO after your campaign is over? Of course, because remember that your competitor can catch up to you.  They might wise up and hire a great SEO expert and go up in rankings after you stop your campaign.  But that takes time and must be done well to compete with your quality SEO results, once they are established.  For this reason, we do recommend evaluating your SEO rankings, your conversion and bounce rates, and search engine saturation regularly.
When WEBii manages an SEO campaign, we recognize that tracking component as well.  It is vital for us to regularly run a ranking report and regular analyze shift in traffic coming to the website from search engines, from referral websites and from direct visits.  We help the customer understand the data and track changes with month to month comparisons, large website content changes, or maybe an end of quarter review.
Have you talked to a business owner recently who mentioned their oblivious battle with Google Adwords?  Are they lost and uncertain if they should continue?  Please share your comments!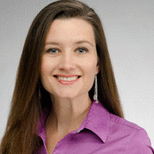 4 responses to "Tales of Untracked PPC"