AUSTIN, TX – September, 2020 – Clutch recently announced its selections for Top IT Services in 2020, including WEBii in the honor.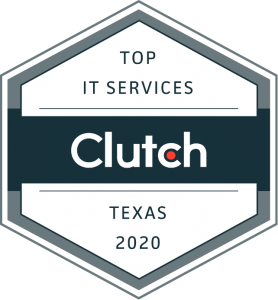 While "IT Services" can encompass many different types of services, WEBii proudly delivers website services to businesses and non-profits across the state.
WEBii is a high-quality and experienced provider that serves nonprofits and small to medium sized businesses (SMBs), offering custom web development, web design, SEO, web hosting, and more.
Clutch is a B2B market research firm that connects service providers and buyers through verified research and data. Client reviews are key in determining the award recipients, so Clutch's analysts spoke directly with the company's clients to collect pertinent information regarding the results of the services, business acumen, and technological capabilities.
With four reviews and an overall 5.0 rating, we have seen strong outcomes with Clutch's unique research process. We are excited to be named a Clutch Leader among the top web consultants in 2020.