How to Effectively Communicate Your Company's Reopening Plans
By Maisie Cantrell, Saturday, June 20, 2020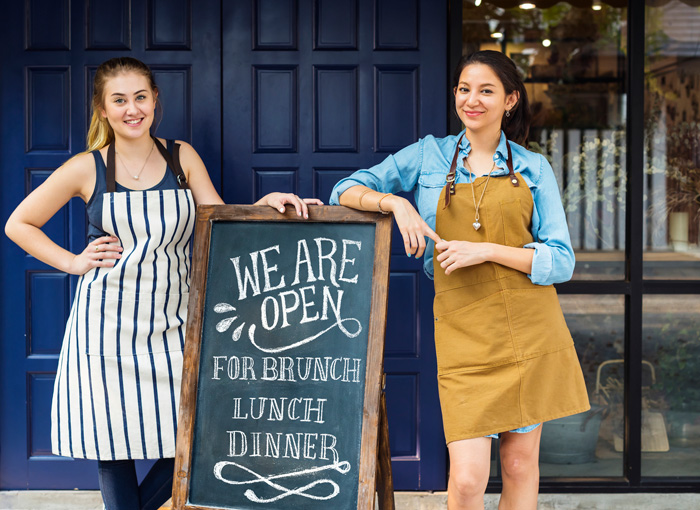 As companies across the country are getting ready to reopen their doors after COVID-19, one of the most important questions they are asking themselves is how to effectively communicate their plans to customers. Business owners must not only update their audience on hours and product/service availability, but also explain any new health and safety protocols that have been put in place to prevent further spread of the virus. Read on as we delve into how to successfully convey to your customers the details of your business reopening.
Craft a Consistent Message
It is always important for your brand to have a consistent message across platforms, but it is especially important now. Unified, effective communications during a crisis like the Coronavirus pandemic will help you to maintain customer trust, restore employee morale and confidence, and retain market stability. Your message should be timely, relevant, empathetic, and considerate of your customers' current needs and problems. Once you have your message in place, you should create copy and other creative assets for the following platforms:
Your Website: Update your home page so that your reopening plans and protocols can't be missed. If your site uses a live chat, you may even want to set an automated message to appear that recaps the most crucial information. Your web designer or developer can help you with this.
Social Media: Create a series of posts for every social media platform your business uses and consistently push them out leading up to your reopening, as well as during the first few weeks that you are back in business.
Email: Craft an email newsletter to go out to your whole subscriber base so that the information they need goes directly to their inbox.
Follow Through on What You Say
If you are putting protocols in place for the safety of your customers, you must be sure that everyone involved (including employees and guests) is consistently enforcing them. Good hygiene practices are critical normally but keeping your business clean is more important than ever today. If a customer sees an overflowing trash can or a dirty bathroom mirror, they might make assumptions that your company isn't doing its best to keep people safe. To that end, you should take every opportunity to make your practices obvious to customers, as this can help to maintain or even improve your brand's image.
Be Prepared to Provide Updates and Answer Questions
Your initial reopening plans may change from your original plan – and that's okay. With so much uncertainty, it is difficult to predict how things will evolve in the future. With that said, it is also important that you are transparent and timely about communicating these update s to your customers without overpromising. Answering common questions will become a regular practice, so be sure to equip your staff with the necessary knowledge so that they can be as helpful as possible to customers.
Reopening your business may seem daunting with all of the extra steps you must take. Enlisting the help of an experienced content marketer, web designer, web developer, etc. can prove to be a great move right now, because – let's face it – everyone has a lot on their plates right now.





Comments are closed.