Outsourced WordPress Website Maintenance: More Than Just a Convenience
Thursday, January 23, 2020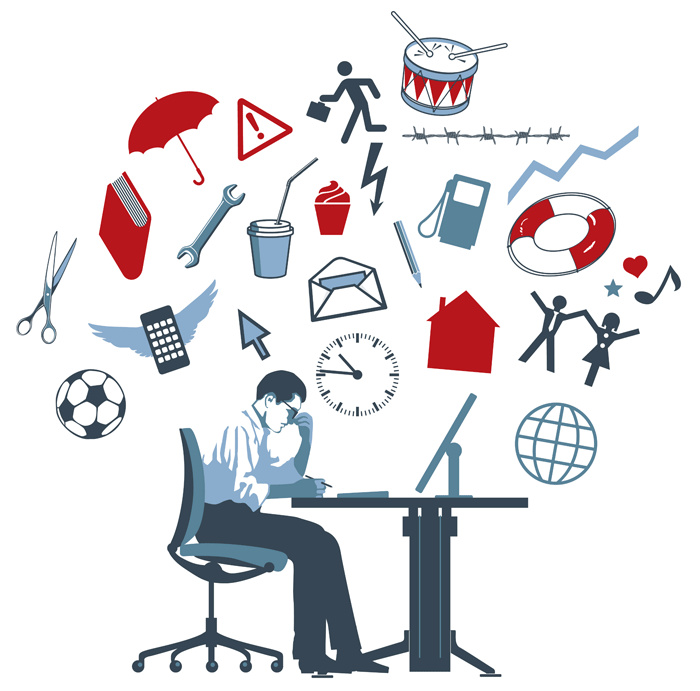 A successful website requires consistent monitoring and care in order to work seamlessly day after day and month after month. Regular WordPress website maintenance can offer a slew of benefits, both for your website and for your business.
You can enjoy these benefits most if you outsource the maintenance to a professional web developer or team. Here are the biggest advantages of keeping your WordPress website up to date by using outsourced services.
Outsourced website maintenance keeps software updated.
WordPress releases updates to its core software every couple of months. These updates address security and performance issues and are therefore essential to ensuring your site is functioning properly.
You should plan to install these updates as soon as they come out, which means being aware of when they are released and implementing them promptly. You may also need to handle occasional bugs or issues that arise as part of the updating process.
Tracking update releases, as well as implementing these updates and handling any related issues which arise, is where a professional can come in handy. They will understand and be able to quickly deal with any upgrade issues you experience, as well as implement upgrades promptly and effectively.
Outsourced WordPress website maintenance keeps plugins updated.
Similarly, you will need to keep your plugins updated. Developers create these plugins separately from WordPress and release updates on their own schedules. Tracking and implementing these updates is important to keep security vulnerabilities patched and guarantee the plugin's continued compatibility with WordPress.
You may also find that sometimes you stop using a plugin or the developer stops updating it. At times like these, you will also need to remove the affected plugin and possibly replace it with another one. Managing plugin updates and removing and adding plugins is best handled by a professional. Outsourcing these tasks both saves you time and allows you to avoid issues that may arise if you try to manage your plugins on your own.
Outsourced maintenance catches downtime and broken links early.
Downtime can spell disaster for your small business. Every hour of downtime can cost you thousands of dollars. Imagine the cost of having your site down for days. If you want to avoid these problems, you need a WordPress website maintenance plan that includes regular monitoring of your site to catch and resolve downtime quickly.
By outsourcing your website maintenance, you can enjoy regular monitoring of your site without needing to invest the resources required to do it yourself. This monitoring can also catch issues like broken links that detract from the professionalism and usability of your site. By swiftly catching downtime and broken links, outsourced maintenance services can save you time, money, and customers.
WordPress website maintenance improves the security of your site.
Website security is of paramount importance for businesses. You need to keep your data and your customers' data safe at all times. Regular maintenance of your WordPress site helps you achieve this goal of maximized security because it implements security updates through software and plugin upgrades. Regular monitoring of your site can also catch and patch security vulnerabilities or identify potential attacks before they succeed.
Protecting your website from security issues can quickly become a fairly technical issue. It also requires you to be especially diligent about any updates and security concerns that arise. An outsourced professional is more likely to have the time and expertise to devote to your site's security and can therefore keep your website more secure than you could alone.
Regular maintenance ensures that you always have backups of your site.
WordPress website maintenance goes beyond applying upgrades and handling issues that may come up. It should also include regularly backing up your website so you have a copy of your site to use in case your site is compromised due to hacks, data breaches, accidents, or bad upgrades.
The best way to access backup and restore services is to outsource your website maintenance. The right company can help you identify and implement effective backup solutions and provide support if you need to restore your website after a disaster.
Outsourced maintenance provides testing and monitoring of your site.
As mentioned above, site monitoring can help to identify issues before they take down your site or you lose your customers. Outsourcing your website maintenance to a professional ensures that your site receives the monitoring it requires without taking time and attention away from the other things you need to do to run your business.
In addition, outsourcing maintenance services can give you access to site testing. For example, many web development companies will test your site after major upgrades to make sure that everything works properly. Testing your site to check for problems and catch issues can help to keep it running smoothly at all times.
Your WordPress site can thrive if you maintain it properly. With the right outsourced WordPress website maintenance, you can enjoy a secure, functional, and beautiful site and catch issues before they cause your site to come crashing down. Outsourcing your maintenance can help you to keep your software and plugins updated, catch downtime and broken links early, improve the security of your site, make sure that you have backups of your site, and provide testing and monitoring of your site.





Comments are closed.