Comparing Austin SEO Companies: Differentiation at its Finest
By Maisie Cantrell, Saturday, January 4, 2020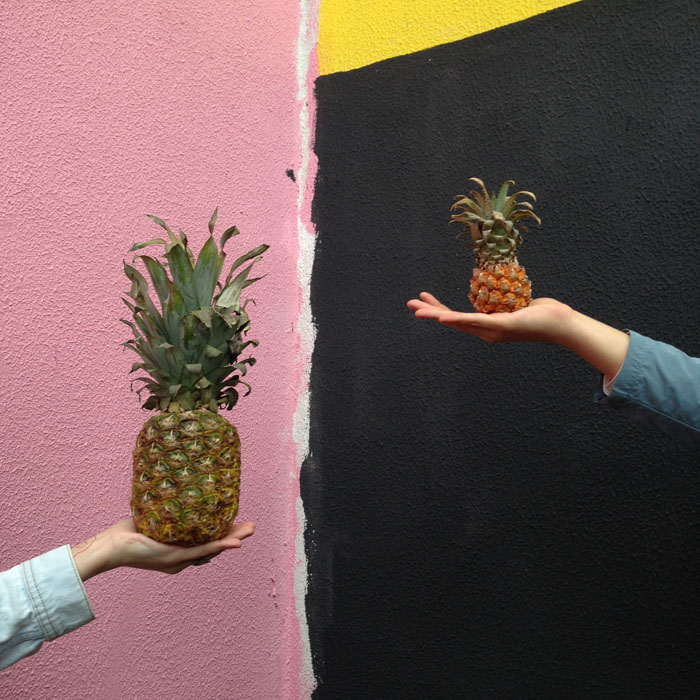 Ending your professional relationship with an SEO company feels just as bad as any other breakup. We're talking about the guilt, anger, and even the regret associated with wasted time, energy, and money on something that just didn't quite work out. Most Austin SEO companies hold a lot of the power when it comes to owning historical data and can even pull your website down if you technically don't have full ownership of your site (yes, that's a real thing). However, this can all be avoided if you choose a reliable SEO company to work with from the start. Keep reading to discover what to look for when comparing Austin SEO companies.
What to Look for When Comparing SEO Companies
Finding an SEO company that can get you the results you need can be easy – to an extent. Usually, you will be able to weed out sketchy firms from the get-go and decide which companies you would like to contact to learn more. It's what happens after this initial step that gets a little confusing for business owners looking to partner with a trustworthy SEO firm. Below are some tips for hiring the right SEO company for your enterprise.
Work with an SEO Company that Tracks Your Data
The best solutions for your unique business will involve an SEO company that can measure and track all of your business's data, including site visits, contact forms, phone calls, click-through rates, and so on. When picking business strategies for your organization, it is crucial that you base your decisions on actual results – not your intuition.
How WEBii Delivers
WEBii has several different approaches to SEO. Our SEO Health Check Audit can provide you with in-depth insight into your site's performance with search engines, along with customized reports so that you can begin your optimization planning. With all of our SEO work, we collaborate with each clients' own Google account tools to ensure things are properly tracked and to help them comprehend the information that is essential to their goals. This, combined with our analysis of various other factors for your site's pages, is a great way to begin the process of using a measurable and trackable methodology to improve your website's SERP rankings.
Find Reviews, Look Over Case Studies, & Read Testimonials
Reviews are a great way to get unbiased opinions about an SEO company. Reputable SEO agencies will proudly offer up customer testimonials and link to their online reviews on third-party sites. You can also find reviews by searching for your prospective SEO firms on Google, Yelp, and other sites. In addition, you can request case studies from an SEO company by contacting them directly.
How WEBii Delivers
Our website is full of relevant case studies, testimonials, and reviews generated by real customers on third-party sites, which illustrates the great work that we are truly capable of. This goes to show that our hard work is paying off – for us and our clients.
"According to a Clutch.co survey, 43% of reviewers said that SEO company knowledge and processes (including staff experience, reporting, customer service, transparency, etc.) was a driving factor in picking which SEO agency to partner with."
Get a True Consultative Experience
According to a Clutch.co survey, 43 percent of reviewers said that SEO company knowledge and processes (including staff experience, reporting, customer service, transparency, etc.) was a driving factor in picking which SEO agency to partner with. With that said, you can't be privy to an agency's methods or know-how without a proper consultation, as consultations help potential clients get a feel for the SEO company's level of passion, creativity, and experience. Moreover, a consultation is a great way to get answers to some of your specific questions.
How WEBii Delivers
Our agency firmly believes in consultations. WEBii's work is showcased best when we are able to sit down and have a conversation about your business's unique needs in terms of SEO, as our clients are often better able to examine our portfolio and see our top-tier customer service in action. Additionally, we are able to build a stronger, more trusting relationship with our clients during consultations since they are able to communicate their needs while we actively listen.
Make Sure They Produce Real Quality Content
According to Optinmonster, 34 percent of bloggers say that updating content produces strong results. Unfortunately, only 38 percent of companies that have a blog are actually doing so. The fact of the matter is that outdated blog posts don't bode well for SERP rankings. Similarly, poorly generated content or duplicate content can work against your business's online presence as well. In fact, there are several companies that use the same articles repeatedly for several customers (not valuable for SEO at all). When choosing an SEO company, look for one that offers original, well-written content to improve your SEO and create a sense of trust between you and your visitors.
How WEBii Delivers
WEBii carefully crafts each piece that we write. Every article we create for a client is just for them and optimized accordingly, so you know you're getting real quality content, which can help you big-time in your SEO department.
To see differentiation at its finest, contact us at WEBii. We offer high-quality services alongside stellar customer service with a local feel. Request a consultation with us to discuss all things SEO and much more today.
Photo by Maksim Goncharenok from Pexels





Comments are closed.