How to Win the Hearts of Your Online Customers
By Jacqueline Sinex, Friday, November 13, 2015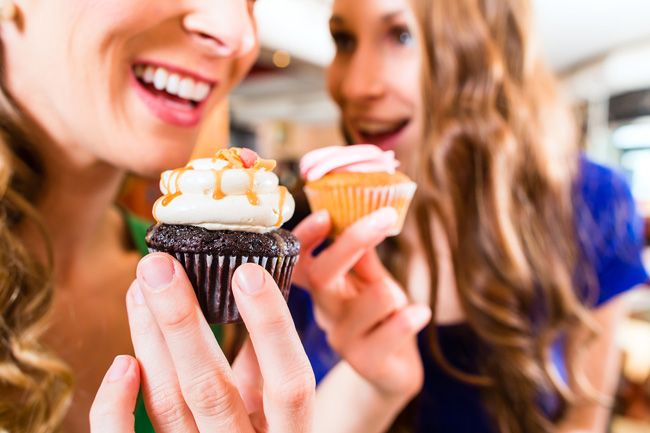 Your business would be nothing but a hobby without customers. Today's competitive atmosphere requires creative thinking and hard work to stay ahead. Follow these recommendations to win the hearts of new customers and keep them loyal.
First Things First. Do You Know Your Customer?
If you want to deliver a premium experience that will really impress your customer, you need to understand their needs.
First, determine who your customer is: Who is the most likely person to buy your product and benefit from it? What are the age demographics who can afford to purchase this product? Who are the company decision makers considering your product? If you own a retail business, find out what populations live and work nearby and have the best access to your store. (Kind of like Bar Rescue expert John Taffer does.)
Next, identify the benefits your product delivers that will make this customer persona feel satisfied. More importantly, what is their pain point and what problem are you solving for them? For example, if you sell delicious cup cakes by the dozen, maybe your best customer is an office group down the street who needs to satisfy hungry, sleepy employees during an afternoon meeting.
Hopefully you now have a list of all the potential things that will make your customer happy.
Use Your Website to Talk to Your Customer Online, All the Time
In this article, we are focusing on customers who are finding and visiting you online. This may be a combination of existing customers who already purchased something and new prospects considering the purchase. You might just have an informative website or an e-commerce website. Regardless, your website is still highly important in customer trust and retention.
Think of your website as a representative in your company who works in 24 hour shifts and requires no sleep. Is this is a resource that is untapped? If you had a super human employee who worked this hard, wouldn't you want to take advantage of it? Use your website as a communication tool that shares information and supports current customers efficiently. Schedule 30-minutes on your calendar to review the content of your website and make notes about which messages are consistent with your brand and which are not. Refer to your customer research and your list of product benefits to determine if your website content is on target. You might find that you need to refocus and rewrite a lot of information on your website. You may also need to change the navigation of your website, if the flow is not helpful to your customers.
For example, if your product lines have evolved over the years, your website's flow might be emphasizing an old product instead of directing customers to the current focus. Your web developer can reorganize the navigation menus and add different anchor links to give visitors a more intuitive experience that gets them to the information they need quickly.
There are also cool features you can add to your website to make it more productive. By including things like contact forms and online chat services, you provide communication tools to the customer. The customer can engage with these tools even when you are offline. Contact forms (or lead generation forms) can be automated to send some emailed information or provide a download or web page message. Online chat services are usually provided by a third party company that offers a chat software to integrate. The chat software is easy to integrate with a simple piece of code embedded into the site. When you are online, you can chat with the customer in real time; when you are sleeping, they can just send an email. Some of these services even provide call center staff to respond to the chat requests for you.
Fulfill the Promises in Your Online Ads
If you advertise a promotion, be sure to honor it. Furthermore, take responsibility for the quality of your promotion message and ensure it is not confusing to the customers who are reading about it. If you did not specify any restrictions in the ad, you may need to be ready to compromise. Even an already loyal customer could be easily turned away for good if you do not make good on a promise.
A great way to prevent headaches about promotions is to educate your entire staff (online and offline) about the special offers. Be sure that your in-store or office staff is aware of the deal, even if it is not their standard job to talk to customers about it. If everyone in your company is aware of the special discount on a product, they are less likely to cause a customer stress and provide the wrong details.
Figure Out What Else They Want and Exceed Expectations
You can also give your customers something that is outside of your usual product offerings. This could take the form of a promotional offer, a giveaway, free content, or perhaps an event. If you sell cup cakes to office workers downtown, maybe you decide to run a special promotion to the local offices that includes free office supplies with their next order. You can also get creative with local partnerships, connecting with like-minded businesses who do not directly compete with you. Partners make great co-hosts for special events where you can provide entertainment or educational content.
With the popular trends of content marketing, offering free content like a white paper, Power Point presentation or trial download is a great way to giveaway an item of value with little effort. The content you give away should be useful to your audience, addressing information that addresses their unique pain point or curiosity. Remember to include your brand and contact details on the content so it can be shared and traced back to you.
Make Sure Online Ordering is Easy
If customers have to hunt through 3 or 4 links to find out how to order, they are unlikely to follow through. Even if orders are processed by phone, make sure your contact information is highly visible and take advantage of the best opportunities to show case an order call-to-action on your highest traffic web pages. Order quality doesn't stop with the online request – make sure there is a clear and prompt process in place for the next steps that get the order fulfilled and in the customer's hands. They should probably receive an emailed receipt or talk to a live person to confirm the order was received and is accurate. Finally, the product should be delivered (whether it is a service, a digital item or a good you can hug in your arms) at the expected time. Want to earn some extra heart beats? Exceed expectations on the order front – email and then also call to follow up, deliver early, ask for a survey, and send a thank you note.





2 responses to "How to Win the Hearts of Your Online Customers"