What is Online Marketing?
Tuesday, September 8, 2015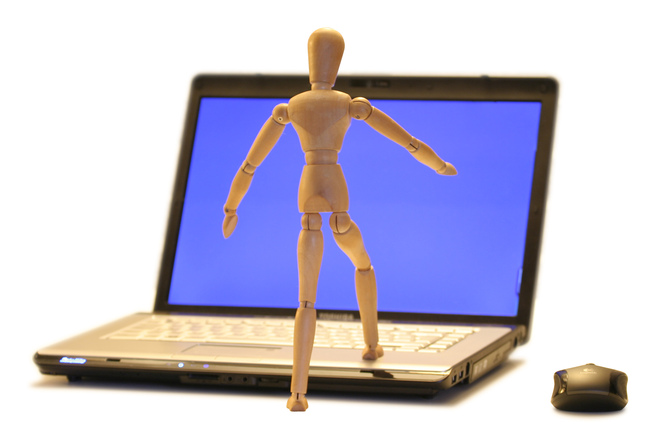 Online marketing is a broad term that can encompass many different things, depending on which marketer you talk to. Additionally, initiatives of online marketing today differ from what we saw a decade ago.
Early Web Presence
Ten years ago, when Google was still a rising star, online marketing was simpler. Although growing, the web was dramatically smaller than it is today, with a few hundred thousand less web pages competing for attention. Internet marketing could often refer to simply owning a website. A simple set of informative web pages that described your company's products and services might have been enough to define having a "web presence". Companies that put a little extra effort into their websites included some snazzy design and a handful of appropriate keywords, and considered themselves a step above the average website.
Search Engine Optimization
Search engine optimization (SEO) considers additional factors of a website that make it more attractive to search engines, resulting in a higher position in organic search listings. Since achieving good results with SEO can involve many hours of ongoing website maintenance, businesses often have a marketing budget for a qualified SEO specialist.
SEO and Changes in Link Building
During the days of this early Internet growth, search engine optimization providers encouraged link building efforts without much strategy. Links could be included on low authority websites, listing sites or low traffic directories, and a variety of other random resources. This has changed drastically, as the quality of resources where your link is present is now very important and directly affects a website's rank in search engines.
Paid Online Advertising
With Internet search leaders like Google, Yahoo and Microsoft, paid online advertising became a prominent branch of marketing. Pay-per-click model ads such as Google Adwords helped companies develop a marketing strategy that included immediate exposure to potential customers. When businesses invest in paid online ads, their online marketing strategy expands beyond a simple website portal. Pay-per-click ads attempt to quickly engage Internet visitors while interrupting their normal behavior patterns for reading organic search results.
Online Marketing with Remarketing Ads
A popular part of paid online advertising history is the banner ad. In 1999, a banner ad might be a cute static graphic on a single website. As technology has progressed, we now have more sophisticated "remarketing" services that take banner ads to the next level. Remarketing uses a tracking mechanism that allows the ad to follow a visitor. From the moment a visitor first visits a web page containing the ad, this technology will continue to follow the person as they move to other websites within the advertising network. For example, the person may be reading an article on a news publication website and first see the ad on the sidebar, and then continue to a different website with the same ad appearing in another spot. The ad may continue to stalk the person as they visitor various resources over a course of time, repeating the marketing message. For some people, this could actually be subliminal – they may not even realize they have seen the ad multiple times until the brand begins to seem memorable.
SEE ALSO: Is Search Engine Advertising Right for My Business?
Usability and Conversion
As consumers become more technology saavy, business owners become more demanding. While a simple web page may be acceptable to some, most businesses want to see real results from their web presence. This means a CFO wants to see lead generation from the website and more traceable results that show Internet traffic converting to conversations. There are many ways web design can be well planned and thoughtful, to encourage more interactions. Usability – generally referred to as the ease-of-use and intuitive functionality of a website – is an important step toward conversion. Professional web designers often consult with their clients to recommend good navigation flow and call-to-action elements that improve these factors.





One response to "What is Online Marketing?"