7 Ideas to Improve Conversion in Your Online Store
Wednesday, April 22, 2015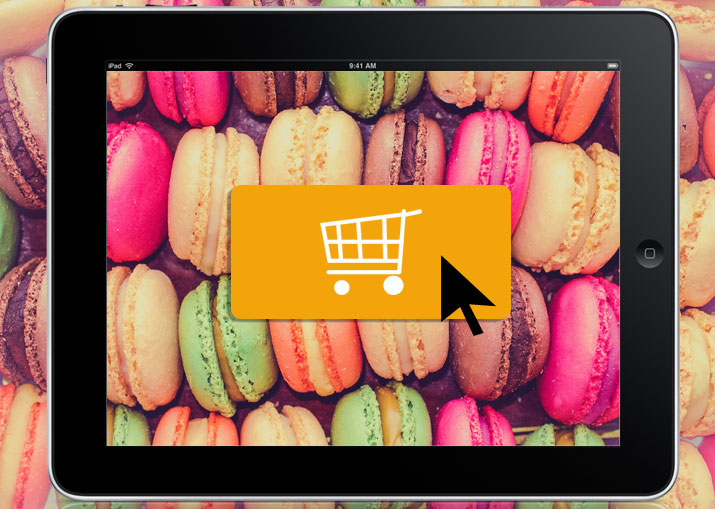 E-commerce is a very challenging feet. Running an online business can be significantly larger than life for small businesses, especially if they already run a brick and mortar store and didn't realize what they were in for. Establishing a solid shopping cart and web design is a start, but converting visitors into sales in an ongoing science. Here are some possible changes you can make in an online store to improve conversion.
1. Add a direct link to a promoted product on your homepage.
When you are running a special on a popular product for a limited time, make it as easy to find as possible in as little clicks as possible. By adding a quick link to the homepage, visitors avoid paging through categories and landing pages and the chance of an impulse buy rises.
2. Add featured product suggestions in your blogs.
Recently, we began encouraging writers to include a "see also" link in a blog article that recommends a similar article to the reader. In terms of SEO, this promotes internal linking within the website and improves bounce rate. But why limit recommended content to just other blogs? If the topic in the blog is relevant to a product, link the appropriate keywords directly to a product description page. If the blog describes a great way to tie dye t-shirts and make crafty apparel from plain white shirts, the phrase "plain white shirts" can link to your best selling white t-shirt product.
You can go a bit further and include a nice photo and teaser description of the product, but be careful not to present it as too much like an "ad", which might reduce the integrity of your educational blog.
3. Change the sort order of categories.
Depending on your shopping cart type and settings, your categories might be displayed on a landing page and sorted alphabetically, by date (newest to oldest) or some other way. If your best products are part of the last category on the bottom of the page, you are not doing them justice. First make a quick outline to determine the priority order of your categories; for example, t-shirts are first priority, pants are next, and accessories are last. If your shopping cart offers settings to affect the sort order, you might update them manually. Or a web developer may need to assist with the adjustment.
4. Add new categories for specials and favorites.
Maybe you have a large store with hundreds of products in dozens of exciting categories. This could be exciting or it could be overwhelming to some shoppers. Or, maybe you only have a handful of basic categories that are rather predictable, like white shirts, black shirts and colored shirts. Categories provide a lot of benefit in online shopping: they are usually accessible in fewer clicks, they cater to list-making types of people, they cater to people seeking out a specific type of product, they provide search engines with some keyword juice, and they keep your store back end organized. But why not get creative and highlight some products in a more exciting new category? Products can often be assigned to more than one category in a store (depending on your shopping cart options).
See Also: 4 More Ways to Build Trust in Your E-Commerce Site
A category called Editor's Picks or Favorites is intriguing and different than the norm. It gives you complete freedom to highlight any item that your own staff loves and it pushes product without promising a discount.
A Specials, Sales, or Clearance category allows you to easily sort out the variety of products that are on sale (limited time or not). This is often a place where merchants place products that are being discontinued, are old inventory, or just to get some sales items off the shelves quickly. Sure, your product shows a gleaming red sale price on its description page, but if it is not quickly highlighted visitors may take a while to find it. Adding the sale product to a designated "on sale" category can help the product move out of inventory quickly.
5. Redesign the store landing page.
The average store landing page is predictable: a list of categories or a grid of squares with category images. There are a few possibilities to enhance the landing page so visitors are more engaged and likely to click onward.
– Update graphics on the landing page with something bold and colorful.
– Add featured products (direct product teasers) to the top of the category landing page. Let's just eliminate a click right now – add a few high priority featured products to the top of the store landing page, instead of requiring someone to click through categories.
– Add compelling text and testimonials above or below the category links. Most stores already have a category menu on the side or top menu anyway, so it doesn't hurt to add a great testimonial quote to the top of the page, maybe with a photo of the customer using (or wearing) the product.
 6. Update your category and product images.
Update the category images with large, dynamic, colorful, high quality photos. If there is an ugly frame around your images that takes away from the original photography, update the css of the design theme to remove the frames or make them more attractive. A truly excellent picture of your best product can entice someone to click on that category. Category images are often a gateway image to another section of products, so they should be a very engaging favorite image of the best products in that section.
Product images have so many possibilities. There are many successful companies who contribute the use of quality product photos with their growth. Many modern shopping carts offer multiple images per product, and you can get quite creative with your choice of photos. Lead in with the boldest highest quality photo, and compliment with a lot of other cool angels, close-ups and in-use images.  A product-in-use image shows a person (customer or staff) demonstrating or interacting with your product. In my opinion these are underutilized opportunities. I am much more engaged when I see a picture of a happy person actually using something, or showing me the scale of the item by standing next to it. Face it – when your product images are low quality, it not only degrades the reflection of that product but it degrades the entire web design.
7. Abandoned Cart Follow Up Tools
People shop online every day without placing an actual order all the way through. They often get to the "add to cart" step and then become distracted and never finish up checkout. There are various modules, plugins, and extensions available for shopping carts that track these abandoned carts and allow you to follow up with the customer to remind them to place the order – either with automated emails or with a personal contact.
Online commerce is constantly changing and growing, and there is no one-size-fits-all solution that will guarantee your sales to sky rocket. But many of these suggestions are simple changes you can try out to increase the conversion of visitors to customers.





Comments are closed.