Social Media 101
By Lanie Crow, Thursday, October 20, 2011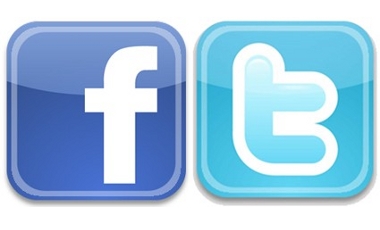 An easy guide to boosting your business using online tools…
With the seemingly constant buzz over social networking, some people may wonder what all the fuss is about. How could these cleverly-named contrivances ever be relevant to your personal or professional life? The answer lies in people's power. Millions of people use Facebook, Twitter, LinkedIn, and daily deal sites like Groupon on a regular basis. Each of these social media outlets offers ways to connect with customers and generate growth for your business. This includes opportunities in marketing, networking, and advertising. As an added bonus, they're all free.
Facebook
Why it's useful: With over 800 million active users, Facebook is undeniably the crown king of social media. Creating a profile for your business on Facebook will only take a few minutes and maximizing your Facebook page's potential will take only slightly more effort.
Get started: First, ensure that you are utilizing every bit of contact information space with your address, phone number, a map to your location, and a link to your website. Secondly, make your page a helpful resource to your customers (and potential customers) with timely and relevant updates. Another great way to help your page stand out is by occasionally adding fun, unique pictures or images that display your company's unique style and personality. Lastly, encourage interactivity on your Facebook page by using the Questions function to poll visitors and also replying to anyone who posts on your page.
Twitter
Why it's useful: Twitter boasts more than 200 million micro-bloggers. Using Twitter as a means of marketing and advertising gives your campaign a more personal feel, making it an especially useful tool for small business owners.
Get started: Completely set up your business profile and add a picture before you start tweeting. If possible, create a custom Twitter background using your company's brand. Then try posting a couple of test tweets over the course of a few days before you start following other people and asking people to follow you.  Vary your tweets: Twitter is a more personal form of social media so don't feel like you have to be all business all the time. Keep it fun and interesting by varying comments about your business, helpful links, personal status updates, industry news, etc. Lastly, listen more than you talk. Follow other leaders in your industry to keep up with the latest news, techniques, and information relevant to your business.
Hopefully these statistics will ignite a creative fire to spark your social media campaign. You may already be posting and tweeting away! However, there are more tools in your arsenal, stay tuned in the coming weeks for…
Social Media 102: LinkedIn & GROUPON (and other daily deal sites)
Comments are closed.