E-commerce: Getting Your Sales On






So now your e-commerce website is done and launched.  Congratulations!
Oh, but wait a minute – you need orders?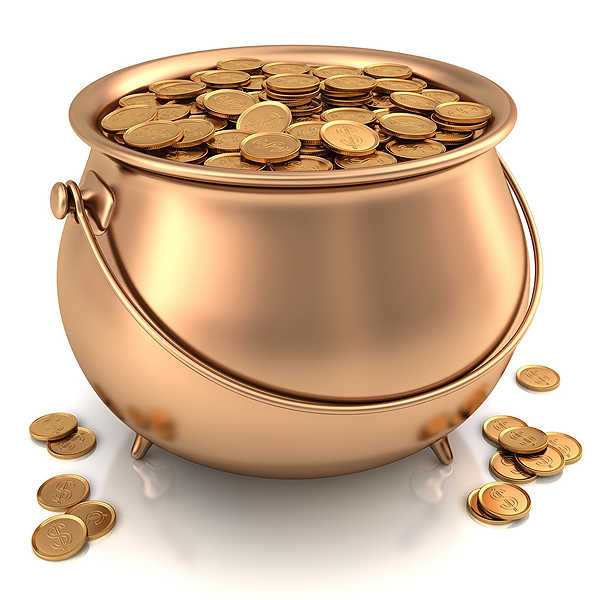 Yes, that's right, the Internet is a beautiful thing, but it isn't a leprechaun.  You have to market your website to bring traffic to it, and you need to pay attention to certain things to convert those visitors to buying customers.  Here are a few things to consider for your e-commerce marketing plan.
1. Tap your current customers.
Announce your new e-commerce website to your established customers!  Make it bold, make it loud, make it plentiful!  Wouldn't it be terrible if you learned that one of your loyal customers purchased something online from a competitor just because they had no idea you sold it online too?  Use all the standard forms of media that you usually announce news and specials to your customers – in-store signage, window posters, e-mail newsletters, a blog, the stickers at your registers.
If your customers are not used to receiving things from you (especially e-mail), be a little careful and don't bombard them with information.  You just want to inform them, not offend them.
2. Offer an incentive.
Give people a reason to revisit your business.  For example:
Offer a small coupon discount toward their first purchase in your online store.
Offer free shipping for a limited time.
Offer free shipping for orders of a certain size.
Offer a free add-on product with every order.
Come on – get creative – you can do it.
3. Tag-team your physical and online stores.
Launching an online site should be an expansion of your business, so it doesn't have to make your retail store suffer.  Try offering special coupons during checkout of your retail shop for the customer's next online purchase, and vice-versa, offer a special coupon on your website for in-store purchases.  Feature exclusive items in-store and different exclusive items on the website only.
4. Go to the presses.
Launching (or relaunching) a new website is news!  Write a press release about your new website and how exceptional it is.  Explain the amazing reasons behind why you chose to branch into online sales and what kind of wonderful experience customers can expect when shopping online with you.  Distribute your press release with a marketing consultant and resources like PR Web, or consult your SEO provider to work that content into your SEO marketing plan.
5. Build your SEO campaign.
Search engine optimization is important and you just cannot ignore it. Hire a reliable, proven SEO professional to build a strategy that will drive traffic from Google, Yahoo, Bing, and other search engines to your website.  Learn more about WEBii SEO Services.
6. Maintain your website catalog.
When the visitor reaches your website, what will they see that engages them and urges them to buy?  Update your website (especially the homepage) periodically with new products or specials.  Make sure your catalog is updated regularly with accurate in-stock merchandise and the latest pricing.  Include a striking image (when possible) with each product so the customer understands immediately what you are selling and how great it looks.
6.b. Product images mean something.
I realize that images are not always shot by a professional photographer.  If you can afford to hire a photographer, do. You won't regret it – because those photos can really help sell your product.  Granted, several website I have worked on have been successful with pretty decent photos taken by a graphic designer or a store owner.  If you are selling a virtual product, such as a class or a seminar, try to find a quality photo that compliments that.  Online shoppers are very visual and very impatient.  Having a photo of your instructor, your classroom, a happy customer – something, is better than a blank background.   One of our clients sells fitness bootcamps online, and in the early days we had photos of fitness gear posted with those product pages; later as their business grew and they gathered more actual photos of the bootcamps, we started using some of those photos of the instructors and customers in action.