Handling Negative Reviews Online
Friday, December 17, 2010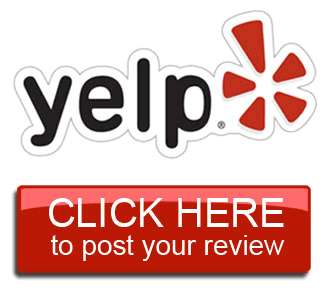 These days, when potential customers want to find out information about your business or service, they turn to the internet. They rely on the Google search results not only for links to your website, but also to see what people are saying about you.
By simply typing your business name into the Google search bar, potential customers are likely to come across reviews of your business. From communities on Yelp and Merchant Circle, to more open sites like Google Places, there are many outlets for customers to post information about their experience with your services.
As a business owner, you want all of your reviews to be positive.  After all,  these reviews are seen by potential customers, and positive reviews may influence their decision to work with you. However, you might not always get positive reviews, and some customers may post negative feedback about your business online. So, what do you do when you receive a bad online review? Do you ignore it? Say something mean back? Can you delete the comment?
Before you can even think about handling negative reviews, you first have to be aware that they exist.  It's important that you keep track of what your customers are saying about you online. If your business has a social networking page, like Facebook or Twitter,  be sure to check it weekly (or daily in some cases) for customer feedback. If you have accounts set up with sites  such as Yelp or Merchant Circle, you can change your email settings so that you are alerted anytime someone posts a review about your business. Once you are aware of the conversation about your business, you can better respond to any negative reviews you may receive.
When you receive a negative review online, the best thing you can do is respond. Ignoring the review shows you are not listening to your customers. Deleting the review shows that you simply do not care about your customers, and that you are more concerned with your reputation. Responding to the negative review shows that you are listening to what your customers have to say, that you care, and that you are striving for excellence in your business and the services you provide. Your response need not be a dispute, it can be a simple acknowledgment that you have received the message and that you will work hard to correct the issue in the future.
Business reviews are not only important in attracting new customers, they are also important for your search engine presence. The more reviews you have, with relevant keywords and links, the higher you can move in the search engine results. So encourage your customers to write reviews of your business online, and be sure to stay up-to-date with what's being said about you. A simple response to a negative review can go a long way.





Comments are closed.